When you need a dramatic and substantial amount of excess skin removed from your lower body to improve your body shape, you may consult with an experienced, board-certified plastic surgeon like Dr. Jeffrey LaGrasso, for a lower body lift. Also known as a belt lipectomy, circumferential abdominoplasty, or the 360º body lift, it is a surgical procedure in which excess skin is trimmed away and lifted to reshape body parts back to a normal, healthy contour. It is often recommended to patients who lose a significant amount of weight but are left battling saggy, loose skin. The procedure may be done with liposuction to remove excess fat. A lower body lift targets the mid-body section that includes the abdomen, lower back, buttocks, hips, and thighs. It is a 360º treatment to improve the appearance of those who are already close to their weight goal. For many patients, this procedure helps complete their weight loss transformation and allows them to reach their aesthetic goals. The area of skin and tissue removed can be as wide as 10 inches. Following removal of the tissue in this belt distribution, upper skin and tissue are pulled down and lower skin and tissue are pulled up giving you tighter and more youthful looking body including stomach, back, and waistline above as well as thighs, hips, and buttocks below. The scar will appear all the way around the body, but will fade considerably in time.
Patients who had significant weight loss as a result of gastric bypass surgery, or diet and exercise, and still have an excess of abdominal, flank, and back skin, often with stretch marks, benefit greatly from a lower body lift. Although the circumferential abdominoplasty recovery period may be longer than a mini tummy tuck, weight loss patients often choose it because it enables them to see the full results of their weight loss. This life-changing procedures can greatly improve confidence and self-image, helping patients to stay on the path of healthy eating and regular exercise. Call and schedule a consultation today.
Lower Body Lift Reviews
"45 Years Old and Ready for my Lower Body Lift. Nervous Though! - Miami, FL - Dr. Jeffrey Lagrasso is really courtious and truthful which is what I was looking for. He will see you as many times as it takes for you to feel comfortable with what you want done, spends time with you and gives you his honest opinion of what he thinks will look good on you. On the day of my surgery I was feeling very nervous, after he marked me with the lines he held my robe to help me put it back on. He was very caring which put me at ease that he would do his best to give me what I needed. I had the most awesome anesthesiologist, Dr. Sepulveda; I usually wake up very sick after surgery and though he said there is no exact formula to make sure it wouldn't happen, that he would do his absolute best to make sure I was as comfortable as possible. He did what he promised and then some. I woke up not feeling not one ounce of nausea, headache, light headedness or anything. I was very impressed as I had never had any surgeries done outside of a hospital setting. Overall I am very happy with the way I was treated by Dr. Lagrasso and Dr. Sepulveda, the nurses and staff at My Cosmetic Surgery. Overall, so far, I am very happy with my results and will go back to him for other procedures I would like to have done in the near future. Love this doctor! - - I did gastric sleeve surgery 2 years ago. I lost 124 lbs. And now I'm ready to start fixing the loose skin problems due to having been overweight for so long. I did a lot of research went to quite a few consultations and decided on Dr. Jeffrey Lagrasso. My surgery is set for 3/11and I am a little nervous. Just did my labs on Saturday morning and going to my doctor for my medical clearance on Wed."
- J. /
RealSelf /
Feb 22, 2015
"Body Lift 360 By Dr Jeffrey Lagrasso at My Cosmetic Surgery - Miami, FL - He is amazing,very down to earth and explains everything with details and aswers all your question,very knowledgeable.I would highly recommend Dr Lagrasso. - - HiAfter discussing alternatives tobyhe tummy tuck i had in mind ,Dr Legrasso say I would be getting better results by doing a body lift die to the excess skin al around my mid section.I had the surgery on 06/14/16 ,just over a day ago but i can see results already on my thighs!going today for my first follow up and hopefully i will be able to see how it looks under all these bandages !"
- C. /
RealSelf /
Jun 15, 2016
"Extended Thigh Lift and Arm Lift - Miami, FL - Very nice doctor. - - I had an arm lift and thigh lift procedure on dec 12 and I'm in the recovery process right now.6 months ago i had a lower body lift by the same doctor and I'm mostly happy with my results ,that is why i decided to continue with my skin removal process with him.The arm lift is not to bad recovery wise,but the thighs is another story..a lot of burning sensation and my left knee is deformed since i woke up from surgery do to fluid retention.They didnt put drains in,I guess that is why I'm having a dificult time with the swelling.I will keep posting pictured and updates .."
- C. /
RealSelf /
Dec 15, 2016
"My respects to Dr Jeffrey LaGrasso.My results are more than me and my family could ever imagine. Im forever grateful. Its been five months since my Belt Tummy Tuck Body Lift surgery and i feel amazing.I had a nice recovery and my body keeps looking better and better.My scar its very nice and i love how well it goes with my body shape. I receive compliments from friends,family,acquaintances,even people i don't know from places I regularly visited before.Everyone including me it's impress with my body transformation."
- S.M. /
Yelp /
Aug 15, 2019
"My respects to Dr Jeffrey LaGrasso.My results are more than me and my family could ever imagine. Im forever grateful. Its been five months since my Belt Tummy Tuck Body Lift surgery and i feel..."
- S.M. /
Yahoo /
Aug 15, 2019
Previous
Next
WHAT TO EXPECT DURING A lower body lift
A lower body lift is sometimes called a belt lipectomy as the incision is made around the belt area surrounding the lower torso. The incision is extended to the buttocks and thighs. Loose, saggy skin will be trimmed away and the remaining skin will be lifted and secured by sutures. Liposuction may be used if there's excess fat. There are also cases when the fat harvested from liposuction is reinstated into the buttocks for an instant butt lift. These procedures may be combined in one session, or they may be staged depending on the patient's circumstance.
HOW LONG IS RECOVERY AFTER A lower body lift
The lower body lift procedure is performed with general anesthesia and requires an overnight stay in a hospital or accredited surgical facility. Due to its nature, a spinal anesthesia may also be administered. The surgery lasts from 5 – 8 hours depending on the number of procedures performed. Patients who have a lower body lift will experience a slow recovery process. Aside from extensive incisions, the body and skin need adequate time to adjust to their new positions created by the surgery. Most patients will need 2 – 3 weeks before returning to a light routine. It can take up to a full year for the final results of this surgery to appear.
All patients need to realize that although the surgery will dramatic change the contour of their bodies, patients can still gain weight if they overeat and do not exercise. All efforts should be made to keep the toned, sculpted look with regular exercise and healthy eating.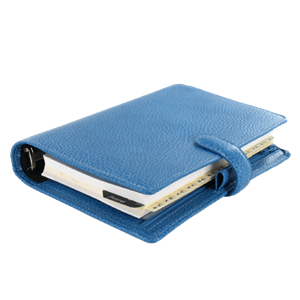 Plan Your Procedure
Procedure Recovery Location

Out-Patient
Contact Us
Will I have scars from a lower body lift?
A lower body lift creates great results for patients, leaving the body tighter and smoother. Unfortunately, scarring is unavoidable with this surgery. For most patients, the scar will run around the torso and extend to the hips, buttocks and thighs. A skilled and trained plastic surgeon will make every effort to create clean, thin incision lines. These lines will produce scarring that will be patterned similar to a g-string. Once they heal, they will be concealed by undergarments.
Is a lower body lift painful?
This surgery is performed with general anesthesia. It common during is the post-operation period that the patient will feel pain and discomfort. The healing of wounds is also slow. The patient must limit movement during the first week to avoid the risk of stretching the incision line. This is the most common complication after surgery. Pain medications will be given to help the patient cope. A compression garment is also worn to help the patient in reducing discomfort.
Does Insurance Cover a lower body lift?
If it is proven that this surgery is medically necessary to attain a better quality of life, some insurance providers may cover a portion of the cost. There is no guarantee that coverage will be applicable. Our billing and insurance coordinators will work with the insurance company to determine coverage benefits.
When should I Undergo Surgery?
It is recommended that anyone who is considering a lower body lift should be at or near his or her goal weight. If the loose skin is caused by pregnancy, it is best to postpone this type of surgery until all additional pregnancies have been completed. Any additional episode of significant weight gain may compromise the results of the surgery.
Related Procedures
Related Posts