Our board-certified plastic surgeon, Dr. Jeffrey LaGrasso, offers his patients in the Miami, FL area a new fantastic surgical approach to reducing unsightly cellulite. By cutting the fibrous bands causing the lumpiness within the skin with VASERsmooth, it will release the puckered skin, and eliminate the dimpling. VASERsmooth by Sound Surgical is a part of their ultrasound liposuction equipment, and it will create smoother skin in 6 – 9 months. Patients will see an immediate improvement in their skin, however, will see the full benefit at the 9-month mark. As this is an extremely new technology, there are very few plastic surgeons equipped to do this procedure. On the VASER side, Sound Surgical has just started producing this equipment, and Dr. LaGrasso is one of the very first plastic surgeons to use this technology.
Please contact our patient advisors for a consultation with Dr. LaGrasso, and he will privately discuss with you the benefits of eliminating your cellulite with VASERsmooth.
Reviews
"I loved him, he is a great doctor and very professional"
- A.V. /
Healthgrades /
Nov 07, 2019
"el mejor cirujano plástico el mejor The best plastic surgeon the best"
- Y.C. /
Facebook /
Oct 21, 2019
"Buenos días , muy feliz estoy de mi operación !!, muy satisfecha con su trabajo y todo su equipo de trabajo !!!, es verdad y sin duda alguna es un escultor !!, el rey de la cirugía !!, gracias DR lagrasso !!, desde aquí de New Jersey"
- K. /
Healthgrades /
Aug 28, 2019
"My respects to Dr Jeffrey LaGrasso.My results are more than me and my family could ever imagine. Im forever grateful. Its been five months since my Belt Tummy Tuck Body Lift surgery and i feel amazing.I had a nice recovery and my body keeps looking better and better.My scar its very nice and i love how well it goes with my body shape. I receive compliments from friends,family,acquaintances,even people i don't know from places I regularly visited before.Everyone including me it's impress with my body transformation."
- S.M. /
Yelp /
Aug 15, 2019
"My respects to Dr Jeffrey LaGrasso.My results are more than me and my family could ever imagine. Im forever grateful. Its been five months since my Belt Tummy Tuck Body Lift surgery and i feel..."
- S.M. /
Yahoo /
Aug 15, 2019
Previous
Next
VASERsmooth procedures are performed under local anesthesia, and in an out-patient setting. Dr. LaGrasso will mark the preoperative area with markers, noting both the peaks and valleys in the skin with different colored markers. Next, you are brought to the operating room. While you lie on the operating table, the affected areas are cleansed with antiseptic solution. A few small (approximately 1/8 inch) incisions are made in the skin in areas less likely to be visible. Next, the VASER ultrasound probe is introduced painlessly under the skin through the fat. When the bands that tether the skin and dimpling is created, the edge of the probe is brought against the band, and the ultrasound energy is turned on. This cuts the bands, and after the bands are cut, any "peaks" of fat are taken down with the regular VASSER ultrasound probe, and then with a suction cannula. Lastly, the wounds are then dressed, and you will recuperate in our recovery room.
Downtime, scarring, and bruising are minimal. You can return to work in 1 – 2 days, and resume regular exercise, and normal activities in about 2 weeks. Please call our office if you experience any negative side effects from the procedure, such as fever, infection, excessive pain, or heavy bleeding from the incisions.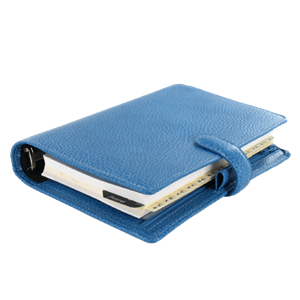 Plan Your Procedure
Procedure Recovery Location

Out-Patient
Contact Us
Yes. Dr. LaGrasso does offer liposuction alongside a VASERsmooth treatment. During a consultation, he will discuss with you the risks and benefits of each procedure. He may even suggest liposuction to accompany the cellulite reduction treatment. This is all dependent on your aesthetic goals, and if liposuction is warranted.
Our VASERsmooth patients will love their results immediately, however, healing takes time. The body will continue to repair itself after the procedure, and the best results can be seen in 6 – 9 months. In the meantime, everyday your skin will appear more smooth and less dimpled than before the procedure.
Related Procedures
Related Posts