Our board-certified plastic surgeon, Dr. Jeffrey LaGrasso, offers his patients in the Miami, FL area a new fantastic surgical approach to reducing unsightly cellulite. By cutting the fibrous bands causing the lumpiness within the skin with VASERsmooth, it will release the puckered skin, and eliminate the dimpling. VASERsmooth by Sound Surgical is a part of their ultrasound liposuction equipment, and it will create smoother skin in 6 – 9 months. Patients will see an immediate improvement in their skin, however, will see the full benefit at the 9-month mark. As this is an extremely new technology, there are very few plastic surgeons equipped to do this procedure. On the VASER side, Sound Surgical has just started producing this equipment, and Dr. LaGrasso is one of the very first plastic surgeons to use this technology.
Please contact our patient advisors for a consultation with Dr. LaGrasso, and he will privately discuss with you the benefits of eliminating your cellulite with VASERsmooth.
What Are the Benefits Of VASERsmooth?
A personalized VASERsmooth cellulite reduction treatment performed by Dr. LaGrasso can provide dramatic results with a number of benefits, including:
Dramatically reducing dimpling, lumps, and bumps caused by cellulite
Reducing unwanted fat
Smoothing skin
Addressing the root causes of cellulite
Improving skin texture and tone
Enhancing the overall appearance of the skin
Achieving a more youthful look
Scarring is minimal
Downtime is minimal
Who Is an Ideal Candidate for VASERsmooth?
Anyone who is tired of seeing dimpled, lumpy skin on their hips, thighs, or buttocks can be an excellent candidate for VASERsmooth in Miami, FL performed by Dr. LaGrasso. Typical candidates for this innovative procedure include those who:
Desire to see noticeably smoother skin
Want immediate results that continue to improve
Have tried other cellulite reduction methods with little to no success
Prefer a less invasive option
Want a shorter recovery period
Are in generally good health
Reviews
"The best doctor ever - loved the work he did - I did my bbl with dr Jeffrey and my breast augmentation, I don't even know where to start I would just say thank you dr for being so amazing, he made me feel so comfortable for surgery very knowledgeable of everything I would ask polite, he was in no hurry kept asking me if I had any questions, and his bless his hands not only do I look amazing but omg I had no pain whatsoever for both of my surgeries I didn't have to take pain killers at all for fat transfer the only thing that hurt me as the massage at first which is normal but I was amazed how I had zero pain after my breast augmentation hands down best dr that my cosmetics will ever have."
- A. /
RealSelf /
Mar 05, 2021
"Going In! I Have Surgery on Monday. - After 4 years of considering, and planning... I'm finally scheduled for this Monday with Doctor Jeffrey Lagrass. I'm very nervous and excited. I'm doing this alone and will be staying at a recovery home. I just got divorced a few months ago and now jumping into this. Not sure if it's too soon after a divorce but I really want this. I feel I'll gain all my confidence back."
- A. /
RealSelf /
Jan 16, 2021
"Amazing! Dr. Jeffrey is the greatest - I had a mommy makeover a little over 2 months ago and I loved every bit of it. My Coordinator Rosa was the best, truly the best. Dr. Jeffrey is the greatest, the best doctor. I had Lipo on 12 areas, Lipo on my arms, tummy tuck, breast lift (no implants) and bbl. I had no pain at all, ever. I felt like I had been to the gym for the first time ever (sore) but no pain. I would do it a million times over if I had to."
- H. /
RealSelf /
Jan 07, 2021
"Excelente Doctor Amo Mis Resultados - Es un excelente doctor me encantaron mis resultados yo me abia echo lipo transferencia con otro doctor acá en Arizona y tuve q ir con Jefrey a q me arreglara y el desastre q me abian echo y me dejo perfecta amo mi doctor"
- Y. /
RealSelf /
Aug 24, 2020
"He Takes the Time with the Patient - He takes the time to explain everything before the surgery and I will update my review a soon I see the results - my surgery was 7/17 - he was attentive like after he left the room I feel relaxed- in the beginning i was scared - he ask me like 3 times no more questions? And I was like No thanks - Im just ready for the surgery AND EVEN I SEE HIM AT THE LAST MINUTE BEFORE THEY DO THE ANESTHESIA. How cool -"
- V. /
RealSelf /
Jul 18, 2020
Previous
Next
How Is VASERsmooth Performed?
VASERsmooth procedures are performed under local anesthesia, and in an out-patient setting. Dr. LaGrasso will mark the preoperative area with markers, noting both the peaks and valleys in the skin with different colored markers. Next, you are brought to the operating room. While you lie on the operating table, the affected areas are cleansed with antiseptic solution. A few small (approximately 1/8 inch) incisions are made in the skin in areas less likely to be visible. Next, the VASER ultrasound probe is introduced painlessly under the skin through the fat. When the bands that tether the skin and dimpling is created, the edge of the probe is brought against the band, and the ultrasound energy is turned on. This cuts the bands, and after the bands are cut, any "peaks" of fat are taken down with the regular VASSER ultrasound probe, and then with a suction cannula. Lastly, the wounds are then dressed, and you will recuperate in our recovery room.
What to Expect After VASERsmooth
Downtime, scarring, and bruising are minimal. You can return to work in 1 – 2 days, and resume regular exercise, and normal activities in about 2 weeks. Please call our office if you experience any negative side effects from the procedure, such as fever, infection, excessive pain, or heavy bleeding from the incisions.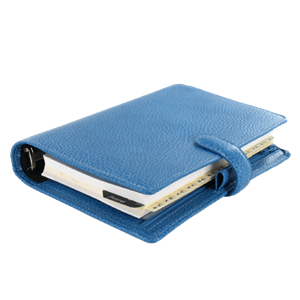 Plan Your Procedure
Procedure Recovery Location

Out-Patient
Contact Us
Can I add Liposuction?
Yes. Dr. LaGrasso does offer liposuction alongside a VASERsmooth treatment. During a consultation, he will discuss with you the risks and benefits of each procedure. He may even suggest liposuction to accompany the cellulite reduction treatment. This is all dependent on your aesthetic goals, and if liposuction is warranted.
When will I see results?
Our VASERsmooth patients will love their results immediately, however, healing takes time. The body will continue to repair itself after the procedure, and the best results can be seen in 6 – 9 months. In the meantime, everyday your skin will appear more smooth and less dimpled than before the procedure.
How much does VASERsmooth cost?
The total cost of VASERsmooth will vary from one patient to another based on their own unique needs for the treatment. During your consultation, our team will assess your skin and cellulite before recommending a treatment plan. At that point, we'll have a better idea of the overall price.
Is VASERsmooth painful?
Not at all. As patients are under local anesthesia, they will feel nothing during the procedure itself. Some patients may report feeling mild discomfort in the hours after their treatment, though this will subside naturally within just a short time.
Will my results be permanent?
Yes. VASERsmooth is one of the only similar procedures that is able to provide permanent results for patients. So you can rest assured that you won't have to worry about pesky fat cells or cellulite bothering you again.
Related Procedures
Related Posts