Patients, who have tried topical ointments and minimally invasive procedures to minimize their scar tissue to no avail, can consult with our board-certified, plastic surgeon, Dr. Jeffrey LaGrasso, for better solutions. Living with damaged skin, past injuries, or old surgical wounds that healed poorly on any part of the body can be unsightly, and even disfiguring. We offer scar revision surgery to patients who have scars that are raised, recessed, different in color or texture in comparison to the healthy surrounding tissue, and scars that particularly noticeable because of their location, shape, and/or size.
Scar revision can be performed on people of any age and is a good option if:
You are bothered by a scar anywhere on your body
You are physically healthy
You do not smoke
You have a positive outlook and realistic goals for your scar revision surgery
You do not have active acne or other skin diseases in the area to be treated
Although scar revision can provide a more pleasing cosmetic result or improve a scar that has healed poorly, the damaged caused to your skin simply cannot be completely erased. At our plastic surgery office in Miami, FL, we can offer you scar revision surgery that meant to minimize the scar so that it is more consistent with your surrounding skin tone and texture. If you would like to find out of you are a candidate for this highly individualized procedure, call for a consultation with Dr. LaGrasso today.
Benefits Of Scar Revision Surgery
A personalized scar revision surgery plan created by Dr. LaGrasso helps to restore your skin with a number of key benefits, including:
Addresses a wide variety of scars and scarring
Diminishes the size of even larger scars
Improves scar color and texture
Restores healthy skin function
Corrects disfigurement
Reduces or eliminates scar pain
Offers multiple treatment options
Treatment is relatively quick
Scar Revision Surgery Reviews
"Nothing but the best, he made me feel very comfortable the day of the surgery and was always very honest, but talk about results!!!! I'm grateful that he was my doctor I love my results thank you Dr Jeffrey for doing an amazing job he is the best when it comes to Lipo & Transfer and he also did a scar revision to me fixed my csection scar, if you are on the look out for a wonderful doctor Jeffrey Lagrasso is the one, no regrets!!"
- L. /
Healthgrades /
Apr 18, 2018
Previous
Next
There are various techniques to consider during a revision surgery. Scar revision treatment will be chosen based on the scar's location, type, size and overall extent and may include one of the following approaches.
Shave excision is performed when the scar tissue is raised. A surgical shaver is used to slowly trim away the scar and flatten out the surface. Local anesthetics may be used. The 'shaved' area will be treated with topical medications. This technique is simple and in most cases, sutures are not needed to close any wound.
Scar treatment is usually performed using a local anesthesia. In cases where a large area is going to be treated, a general anesthesia may be needed. Post-surgery care is critical when it comes to scar treatments. Patients must adhere to the medications and proper wound care to promote better healing of the new wound resulting in a less visible scar. Although a scar will still exist on the site, patients note a significant improvement. It usually takes between 6 months and longer for optimal results.
Scar Removal/Modification
Another technique that improves a raised scar is by completely removing it or reopening then reclosing the wound. By removal, incision is made in an ellipsis pattern with a small border of good skin and closing the wound with sutures within or outside of the skin. By modification, the scar is reopened by means of incision, but this time along a different direction to minimize visibility, and then the wound is resutured back. This is the ideal approach for scars that developed due to poorly closed sutures.
Skin Grafting/Tissue Expansion
There are cases in which the removal of large scars requires repair by fillers. In such circumstance, a skin graft with skin harvested from another part of the body is a popular method to make sure that the skin blends well during the healing process. Sometimes, tissue expansion is applied instead of the skin graft. In this process, a tissue expander is placed within the reopened scar. This expander is filled with a sterile solution. Sutures will be used to join the tissue walls together, and to close the wound.
Scar revision surgery and the approach taken will depend on the type of scar that is being addressed. It helps to understand the various types of scars:
Superficial scars settle only on the top skin layer. It is the least noticeable of all types of scars.
Keloid scars form tissues that grow beyond the wound's edge. They can be dark, painful and lumpy.
Hypertrophic scars look like keloids, however, the tissue growth is limited within the wound area.
Contracture scars cover a large section of skin. A good example is severe burns. The newly formed tissues tighten the skin around the wound and may cause issues with mobility.
In some cases, scars are depressed instead of raised. This type of scar is best treated with a derma filler that is injected into the scar site. A common material for this is known as a dermal filler, and there are many variants that are available as alternatives. In many cases where scar treatment is concerned, these fillers are collagen based. Once injected, the filler will puff the scar area so that it evens out with the normal skin's surface. This is done while the doctor reshapes the skin outside to make sure the surface flattens out.
Surface treatments such as laser treatments, chemical peels, dermabrasion and skin bleaching may be considered for mild scars. The aim of these applications is to discard the top skin gradually and consequently, flatten out the surface, and possibly change the color of the skin tone. Skin lightening techniques are also applied when the skin on the scar area is darker than the natural skin tone.
Scar Revision Surgery FAQ
Is scar revision surgery painful?
No, most patients do not experience any pain or discomfort during their scar revision surgery since it is typically performed using a local anesthetic to completely numb the treatment area. Larger, more significant scarring can be addressed under general anesthesia, meaning the patient is asleep, but this isn't common. After a scar revision surgery, patients may experience mild itching, soreness, swelling, or redness as the area heals.
Will scar revision surgery completely erase my original scar?
While many patients can see a dramatic reduction in the appearance of the original scar, some level of scarring typically remains at the site. By adhering to the post-surgery care instructions given to you by Dr. LaGrasso and his team, you can significantly improve outcomes. Patients will typically see their optimal results in about six months or a little longer.
Are there nonsurgical options for scar revision?
Yes, there are nonsurgical scar revision options. Depressed or concave scars can benefit from injectable dermal fillers. During your consultation, Dr. LaGrasso can go over the various surgical and nonsurgical options for your particular scar.
Can scar revision surgery be combined with another aesthetic procedure?
Yes, it can. Typically, scar revision can be paired with laser skin resurfacing or an injectable dermal filler to boost results. Laser skin resurfacing can also reduce the appearance of other skin imperfections like discoloration, spots, signs of aging, acne scars, and more. Please feel free to ask Dr. LaGrasso about pairing treatment options during your consultation to achieve the best possible results.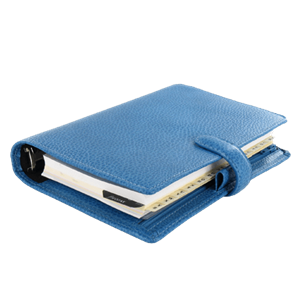 Plan Your Procedure
Procedure Recovery Location

Out-Patient
Contact Us
Related Procedures