Our Procedures
About Our Miami, FL Plastic Surgery Facility
Begin your search for a plastic surgeon with Dr. LaGrasso and his team in Miami, FL! His practice has 4 accredited operating rooms, several private consultation areas, and spacious recovery areas. Our state-of-the-art, progressive facility in the Miami-Dade area is where Dr. LaGrasso performs most of his surgeries. Dr. LaGrasso and his trusted staff want to make each patient's visit comfortable, supportive, informative and stress-free from the initial consultation through recovery. More and more people are looking for a change through aesthetic medicine, which has advanced in many ways to meet the unique needs of each patient. Men and women of all ages now have more control, which translates to better patient outcomes regardless of the procedure at our facility. Call and schedule your first consultation with Dr. LaGrasso, and see if our practice is right for your needs.
Visit Facility Page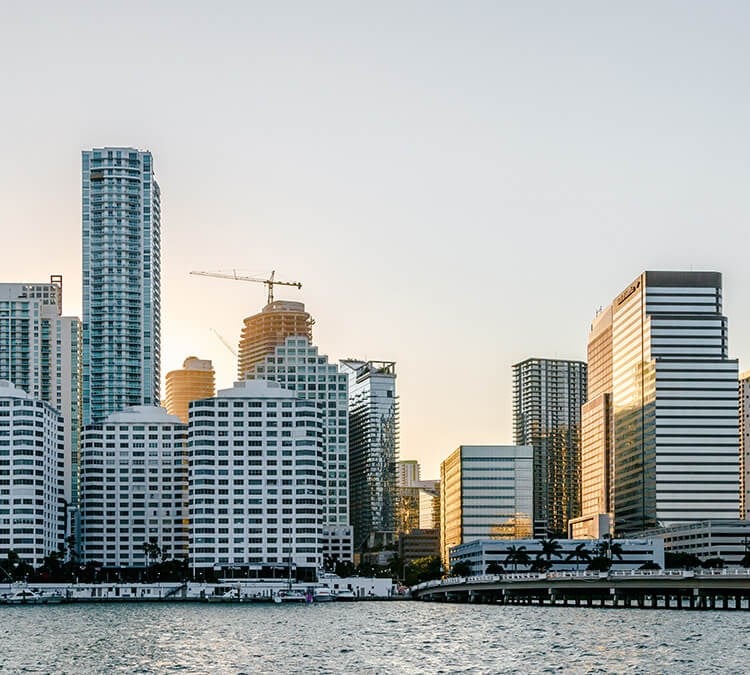 Reviews
The best doctor ever - loved the work he did - I did my bbl with dr Jeffrey and my breast augmentation, I don't even know where to start I would just say thank you dr for being so amazing, he made me feel so comfortable for surgery very knowledgeable of everything I would ask polite, he was in no hurry kept asking me if I had any questions, and his bless his hands not only do I look amazing but omg I had no pain whatsoever for both of my surgeries I didn't have to take pain killers at all for fat transfer the only thing that hurt me as the massage at first which is normal but I was amazed how I had zero pain after my breast augmentation hands down best dr that my cosmetics will ever have.
Going In! I Have Surgery on Monday. - After 4 years of considering, and planning... I'm finally scheduled for this Monday with Doctor Jeffrey Lagrass. I'm very nervous and excited. I'm doing this alone and will be staying at a recovery home. I just got divorced a few months ago and now jumping into this. Not sure if it's too soon after a divorce but I really want this. I feel I'll gain all my confidence back.
Amazing! Dr. Jeffrey is the greatest - I had a mommy makeover a little over 2 months ago and I loved every bit of it. My Coordinator Rosa was the best, truly the best. Dr. Jeffrey is the greatest, the best doctor. I had Lipo on 12 areas, Lipo on my arms, tummy tuck, breast lift (no implants) and bbl. I had no pain at all, ever. I felt like I had been to the gym for the first time ever (sore) but no pain. I would do it a million times over if I had to.
Excelente Doctor Amo Mis Resultados - Es un excelente doctor me encantaron mis resultados yo me abia echo lipo transferencia con otro doctor acá en Arizona y tuve q ir con Jefrey a q me arreglara y el desastre q me abian echo y me dejo perfecta amo mi doctor
He Takes the Time with the Patient - He takes the time to explain everything before the surgery and I will update my review a soon I see the results - my surgery was 7/17 - he was attentive like after he left the room I feel relaxed- in the beginning i was scared - he ask me like 3 times no more questions? And I was like No thanks - Im just ready for the surgery AND EVEN I SEE HIM AT THE LAST MINUTE BEFORE THEY DO THE ANESTHESIA. How cool -
4.9
285 Total Reviews
Dr. Jeffrey LaGrasso, Miami Plastic Surgeon
Dr. Jeffrey LaGrasso is a plastic surgeon in the complete sense. His desire to make things more beautiful, his ability to listen, his artistic sense and his superior technical skills set him above the rest. Dr. LaGrasso is here to help patients learn about all the innovations in breast augmentation, facelifts, and body sculpting and more that are giving patients the ability to address their concerns, gain confidence and a great new look through these procedures.

As a board-certified plastic and reconstructive surgeon, Dr. LaGrasso has extensive training in body (Brazilian butt lifts, tummy tucks, lower body lifts, body contouring, liposuction with a fat transfer, and arm lift surgery or brachioplasty), breast (augmentations, lifts, reductions, revisions, reconstruction, and gynecomastia treatments), and face (chin and cheek implants, facelifts, craniofacial) procedures.
Learn More