Do you have specific areas or pockets of fat that you wish you could get rid of but have been unsuccessful with diet and exercise? Our Miami, FL board-certified plastic surgeon, Dr. Jeffrey LaGrasso, performs liposuction surgery to treat your areas of excess fat on your stomach, buttocks, hips, love handles, saddlebags, thighs, calves, ankles, breasts, back, arms, and neck. Most liposuction procedures involve making a small skin puncture, and then utilizing various modalities to loosen the fat prior to suctioning it out through a small hollow tube, or cannula.
While liposuction can improve the look of cellulite in some cases, there is no guarantee that it will smooth out, or remove the dimpled appearance in the skin. Liposuction surgery can be performed alone or in conjunction with an open procedure to contour the overlying skin. Men and women alike describe liposuction as "liposculpture," because this process of fat reduction creates a slimmer, more ideal shape and body contour in the area of need. We appreciate your interest, and would like for you to call today to schedule a consultation with Dr. LaGrasso.
What Are The Benefits Of Liposuction?
Liposuction surgery performed by Dr. LaGrasso can help both men and women achieve dramatic aesthetic results with a number of great benefits, including:
Permanently removing stubborn pockets of fat
Slimming and toning the body
Reshaping and recontouring the body
Improving body symmetry and harmony
Reducing the appearance of cellulite
Pairing well with other procedures to enhance results
Achieving a rejuvenated, more youthful look
Boosting confidence
In addition to these great aesthetic benefits, liposuction:
Is safe and effective
Can be done on multiple body areas
Improves health by lowering BMI (body mass index)
Has a relatively short recovery time
Am I A Candidate for liposuction?
While every patient, who comes to our office for a consultation will be individually assessed to determine if they are healthy enough to undergo surgery, there are some conditions that could indicate that liposuction is the right choice:
You have areas of fat deposits that are out of proportion with the rest of your body, and do not go away with diet and exercise
Your skin elasticity is good, but there is not a lot of excess skin and the area is firm (liposuction removes fat, not skin)
You wish there was more definition in certain areas of your body, or want a sleeker contour
Oftentimes, if there is too much loose skin around the stomach area due to weight loss or pregnancy. Dr. LaGrasso may suggest a tummy tuck instead of liposuction. A tummy, tuck or abdominoplasty, can tighten loose skin and muscle, while removing excess fat that is sagging or protruding from your mid-section.
Liposuction Reviews
"Nice Location - I had liposuction 12 area and fat transfer ,, I couldn't be any happier. My doctor is Jeffery R. Lagrasso #1. He does amazing work, He is very professional and patient. Listens and does exactly what you ask for. ., He is a master plastic surgeon. I highly highly recommend him,"
- M. /
RealSelf /
Jul 26, 2018
"The Best Doctor - I had an amazing experience. My body totally changed. Me hice Liposuction, tummy tuck and BBL y realmente no puedo tener mejores resultados. La herida se cerró perfectamente bien y sin complicaciones. Y el cuerpo cambió de size L a S y hasta XS me puedo poner . El doctor es muy bueno en lo que hace..."
- W. /
RealSelf /
Jun 19, 2019
"Vaser Lipo 12 Areas - Hi, so I've been stressing over the past month whether or not I should get Liposuction or not. However, I finally made up my mind and decided to go see this amazing doctor whom I've heard so many good things of. He told me I had a little bit of loose skin but that vaser lipo should be excellent for me. I'm 26 years old, no kids, but gained a few pounds and I hate my lower abdomen. I've done all my blood test etc etc but I'm still waiting for confirmation from my coordinator and hopefully I can have my surgery next week. I'm not going to lie, I am extremely nervous and scared. If anyone can give me a few tips or recommendations I will gladly appreciate it, will be posting pictures after.Thank you"
- C. /
RealSelf /
Oct 29, 2019
"I am very happy! - The results from my surgery with Dr. Lagrasso are amazing. I had a tummy tuck, lipo on my abs, back and arms and breast lift. I am so happy with the way I look. Dr. Lagrasso was very courteous in answering my questions and addressing my concerns. Also, the staff at My Cosmetic Surgery were great. All the massage therapists and nurses that helped me were wonderful. I would definitely recommend Dr. Lagrasso and My Cosmetic Surgery to family and friends."
- Anonymous /
Vitals /
Sep 07, 2018
"I am so happy that I chose dr. Lagrasso - I am truly thankful to Dr.LaGrasso for the body he made me. The reason why I picked this doctor is because he did surgeries for 5 my friends and they all look amazing. Even though I had to fly to Miami from Las Vegas, I didn't care, this doctor is tottally worth it! I had a surgery 3 weeks ago, it was a lipo from 16 areas and fat transfer into my butt. The first 7 days of recovery time was e..."
- V. /
RealSelf /
Sep 09, 2018
Previous
Next
how does liposuction work?
Ultrasound-Assisted (UAL)
Another surgical technique commonly used is the ultrasound-assisted (UAL), or ultrasonic, approach. Plastic surgeons perform this dual process on denser areas of fat, such as in the thighs and stomach. During this technique, ultrasound waves loosen and melt fat into a liquid. Surgeons then use the cannula to extract the solution. This surgical method is more popular among men wanting more defined and contoured muscles.
A variation of this technique is the VASER® Lipo, which is an ultrasonic cannula with several grooves to more evenly disperse the energy improving fat disruption and removal. When used correctly, it can minimize the risk of injury to the skin, or other structures, and tends to target fat cells preferentially.
Tumescent liposuction, known as the "Super-Wet" approach, is a suction-assisted (SAL) technique that uses a solution and power-aided motor to help remove stubborn fat. The surgeon injects the solution, made of saline, lidocaine and epinephrine (to control bleeding), into the problem areas. The surgeon then inserts the cannula attached to the motor to remove fat cells from the body at a controlled speed. The motor helps surgeons remove anywhere from several ounces to a few pounds of fat.
Laser-assisted liposuction uses laser technology on specified areas of fat to burst energy that will loosen and liquefy the fat for removal. LAL liposuction includes brands such as SmartLipo™, SlimLipo™, Lipolite™ Laser Liposculpture, and ProLipo PLUS™.
What Can I expect After Liposuction?
Liposuction is an outpatient procedure performed under general anesthesia at a hospital or surgery center. The procedure lasts about 30 minutes for each body part. It can be a stand-alone surgery, or combined with other procedures. However, the surgeon may suggest performing the surgery over a period of time for the safety of the patient. After surgery, patients are required to wear a compression garment to help the body adjust to its new shape. Bruising and swelling will subside within 1 week, but patients will not see final results for several months. Liposuction does leave a small scar, but it fades over time.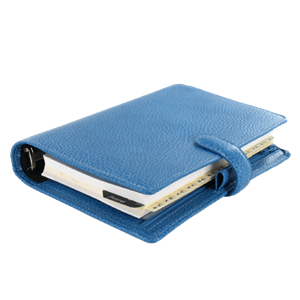 Plan Your Procedure
Procedure Recovery Location

Out-Patient
Contact Us
Frequently Asked Questions About Liposuction
While today's surgical techniques are safe, patients can experience poor results from inexperienced surgeons. It is important for patients to do their research, and find an experienced surgeon that can help them achieve the best, most natural-looking results.
Can I expect Permanent Results with liposuction?
The results of liposuction can be seen for many years following surgery if the patient follows a healthy diet and exercise program. Removed fat cells do not come back, but patients can still gain weight if their remaining fat cells grow.
Can I have Too Much Fat for liposuction?
Yes, there can be too much fat. The American Society of Plastic Surgeons does not recommend removing more than 10 pounds of fat for the safety of the patient. Removing more than 10 pounds is considered high-volume liposuction, which increases the chances of complications from the surgery. Patients are advised to be near or at their ideal weight before undergoing liposuction.
Will liposuction offer Skin Tightening results?
While liposuction removes fat and improves contour and shape, it does not address sagging or drooping skin. If skin laxity is a concern, patients can talk to the surgeon during the consultation to discuss their options for improving skin texture, such as a tummy tuck, thigh, neck, arm or butt lift.
Related Procedures
Related Posts