Dr. LaGrasso, our board certified plastic surgeon in Miami, FL, can implement an out-patient surgical procedure called a thigh lift to slim those troublesome areas on your thighs, such as loose skin and excess fat. With incisions on the upper and inner thigh, he will remove excess fat and skin, and can also perform liposuction before, during, or after the procedure. After a thigh lift, you may experience some bruising, swelling, and numbness after the surgery, however, that will only last for a few weeks for slimmer, more defined thighs you will love to show the world.
Thigh lifts are not intended strictly for the removal of fat. Liposuction alone can remove excess fat deposits where skin has good elasticity, and is able to naturally conform to new body contours. In cases where skin elasticity is poor, a combination of liposuction and thigh lift techniques may be recommended. We invite you to have a consultation today out of our Miami, FL office.
What Are The Benefits Of A Thigh Lift?
A personalized thigh lift surgical plan created by Dr. LaGrasso has a number of dramatic aesthetic and functional benefits, including:
Removing excess loose, sagging skin
Reducing stubborn fat
Tightening and toning the thighs
Improving the shape and contour of the thighs
Enhancing the overall proportion and symmetry of the legs
Diminishing the appearance of cellulite
Reducing stretch marks
Increasing comfort by reducing chafing and rubbing
Boosting self-image and confidence
Allowing you to wear the clothes you want
Results are dramatic and long-lasting
Who is a candidate for a thigh lift?
Candidates for thigh lift are:
People whose weight is relatively stable
Individuals with excess soft tissue along the inner or medial thigh region and/or the outer thigh
Healthy individuals who do not have medical conditions that can impair healing or increase risk of surgery
Non-smokers
Individuals with a positive outlook and realistic goals for what thigh lift surgery can accomplish
Individuals committed to leading a healthy lifestyle including proper nutrition and fitness
Thigh Lift Reviews
"Extended Thigh Lift and Arm Lift - Miami, FL - Very nice doctor. - - I had an arm lift and thigh lift procedure on dec 12 and I'm in the recovery process right now.6 months ago i had a lower body lift by the same doctor and I'm mostly happy with my results ,that is why i decided to continue with my skin removal process with him.The arm lift is not to bad recovery wise,but the thighs is another story..a lot of burning sensation and my left knee is deformed since i woke up from surgery do to fluid retention.They didnt put drains in,I guess that is why I'm having a dificult time with the swelling.I will keep posting pictured and updates .."
- C. /
RealSelf /
Dec 15, 2016
Previous
Next
What to expect during a thigh lift
Thighplasty is performed to enhance the looks of the inner thigh and/or outer thigh. During this procedure, an incision will be made near the top of the thigh (along the crease where the torso meets the leg) and ends at the inner aspect of the thigh. A large amount of tissue is removed from the top inner thigh area while the remaining skin is pulled up, tightened and secured with sutures. This process reshapes the thighs, providing them a tighter, more contoured appearance.
Can I combine a thigh lift with other procedures?
A combination of lower body contouring procedures, in addition to a thigh lift, can be combined to create a tighter lower body. A thigh lift and a butt lift are the most common combination. Some patients who are advised to have an outer thigh lift will generally need to have their butt lifted as well. With this, the outer thighs are pulled up and tightened with an incision that is made along the bottom of the buttock area. An incision can also be made around the lower back. This allows the surgeon to address the upper thighs, buttock and hips in one surgery. This is commonly known as a lower body lift.
How long is recovery after a thigh lift?
Thigh lift surgery is performed under general anesthesia in an accredited surgical facility. The surgery takes an average of 2 – 3 hours to complete, but could take longer if combined with another procedure. The recovery period typically takes about 6 – 8 weeks. Scars will also be a part of the procedure. Proper scar care is needed for the scar to heal safely. Patients find their self-confidence improve after surgery with the enhanced contour of their thighs.
Will a thigh lift treat cellulite?
Thigh lift is the best choice to achieve nicely contoured and slimmer legs. Because the procedure calls for skin tightening and liposuction in cases of excessive fat deposits, it also improves the appearance of cellulites or other skin irregularities on the upper legs.
When can I work out after a thigh lift?
Because this surgery is invasive, it is recommended that patients limit strenuous activities until fully recovered. Patients may go back to a normal (light) routine 3 – 4 weeks after surgery. Exercise should wait until about 6 – 8 weeks post-op. When all wounds are completely healed, patients may begin lower body moves such as lunges or squats.
How long will my results last?
Patients who adhere to a healthy lifestyle that includes a proper diet and exercise routine will enjoy their surgical results for years. Pregnancy or any additional weight gain after this surgery could compromise the overall surgical effect. It is also advised that patients be at or near their goal weight before surgery.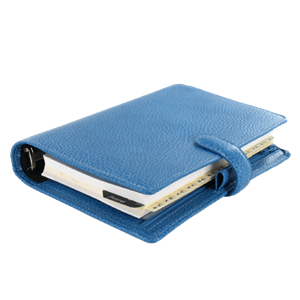 Plan Your Procedure
Recovery Time

4 – 6 Weeks

Average Procedure Time

3 – 4 Hours

Procedure Recovery Location

Out-Patient
Contact Us
Tighten And Tone Your Thighs
If you notice loose excess skin on your thighs that creates embarrassment and anxiety or keeps you from wearing what you want, we invite you to contact Jeffrey LaGrasso M.D., in Miami, FL to learn more about the many benefits of thigh lift surgery. It's common for patients to combine this procedure with one or more other contouring procedures, like stomach surgery or a lower body lift, depending on their specific cosmetic goals. Schedule your appointment with board-certified plastic and reconstructive surgeon Dr. Jeffrey LaGrasso to get the slimmer, tighter, and more toned look you desire.
Related Procedures
Related Posts