What is Vaser Hi Def Lipo?
We understand that you would love to have a wow factor when it comes to your physique. No matter how healthy you eat or the number of hours you spend at the gym, there are certain areas of your body that you have not been able to perfect. You may need the assistance of a plastic surgeon who is trained in VASER Hi Def Liposuction in order to sculpt a more athletic appearance. This procedure is able to remove both the superficial and deep fat from around the targeted muscle groups to enhance the visibility of your lean muscles. As a minimally invasive treatment, it will produce no damage to other body tissue and does not require a general anesthetic. You can simply walk in, have the treatment, and walk out the very same day. There is minimal risk of bleeding, bruising discomfort, and scarring. It also stimulates important collagen production, resulting in rejuvenated, tighter skin.
The VASER Hi Def Lipo technique requires a plastic surgeon, like our board-certified plastic surgeon, Dr. Jeffrey LaGrasso, to be highly trained in liposculpture, which is what distinguishes this procedure from traditional liposuction: the ability to chisel out six-pack abs, sculpt pecs, lats, obliques, and other muscle groups with spectacular results. Please contact our patient advisors for a consultation at Jeffrey LaGrasso, M.D. in Miami, FL, where we will privately discuss your options regarding VASER Hi Def Liposuction.
VASER Hi Def® Liposuction Reviews
"Vaser Hi-Def. Miami, FL - Dr. LaGrasso explained everything about the procedure to me. He took his time and did not pressure me into anything. I recommend him highly. - - Had Vaser Hi-Def done over 1 year ago. The results are fantastic. I look and feel 25 again. I had only heard small amounts of information of Vaser liposuction. After researching it more on-line, I met with several surgeon who offer the procedure. Even though the cost for Vaser liposuction was a little bit higher, I am so glad that I went with that procedure. I am seeing definition that I have not seen in 20 years. I got the body back that I wanted. I am more committed than ever to maintaining a healthy lifestyle."
- B. /
RealSelf /
Feb 08, 2015
"Vaser Lipo in the lower, upper abdomen, and flanks - Miami, FL - My consultation was pretty standard and he answered all of my questions. The staff was good too. At this point I am happy with the results but there is an area to the upper right of my belly button which has me a little worried. I am patiently waiting for time to pass, and it helps to know my Dr. stands behind his work. I would definetley recommend him! - - Hi All,I'm 36 yrs old, 5', and weigh 110lbs. I have worked out and lived a pretty healthy life style most of my life. I've always had some tummy fat but barely noticeable. However, after my beautiful son was born 2 yrs ago, I noticed the pouch in my abdomen grew considerably. Exercise helped everywhere else but my belly fat seemed immune to all my efforts. After researching the different types of lipo and the surgeons in the area, I decided to do vaser lipo with Dr. Jeffrey Lagrasso. He has several reviews on here specifically with vasor lipo. My consultation was pretty standard and he answered all my questions. He said I was a good candidate because of my skin type, and because my pregnancy had not stretched my abdomen. The staff was good too. Nothing out of the ordinary. I'm a dentist, and I am used to being on the other side of things, so I don't need any hand holding. The day after the surgury I was in pain but it was tolerable. I only took the pain medication prescribed the first two nights, and it was mainly to help me go to sleep. Once the drainage tubes came off a week later things got much easier. My husband helped me throughout, so all in all, it wasn't that bad. At this point I am happy with the results but there is an area to the upper right of my belly button which has me a little worried. I know you have to wait 3 to 6 months to see the complete results but still! At least my Dr. will work with me which is one of the reasons I chose him. Next up... BA and Rhinoplasty for my deviated septum!"
- S. /
RealSelf /
Jan 17, 2016
"I have worked on my legs for years and there was nothing that would help. Once I researched the VASER Lipo procedure I was sure that is what I wanted to do; I am 100 percent thrilled with the results, it was a good choice for me!"
- Anonymous /
Vitals /
Dec 05, 2014
"Vaser Lipo 12 Areas - Hi, so I've been stressing over the past month whether or not I should get Liposuction or not. However, I finally made up my mind and decided to go see this amazing doctor whom I've heard so many good things of. He told me I had a little bit of loose skin but that vaser lipo should be excellent for me. I'm 26 years old, no kids, but gained a few pounds and I hate my lower abdomen. I've done all my blood test etc etc but I'm still waiting for confirmation from my coordinator and hopefully I can have my surgery next week. I'm not going to lie, I am extremely nervous and scared. If anyone can give me a few tips or recommendations I will gladly appreciate it, will be posting pictures after.Thank you"
- C. /
RealSelf /
Oct 29, 2019
"Dr Jeffrey es el mejor, super preparado y certificado - Hace un mes que el Dr Lagrasso me opero y estoy muy contenta con los resultados. Despues de buscar informacion de varios doctores, estoy segura que elegi al mejor Dr para mi procedidimento, 12 areas de Lipo (Vaser). Dr Lagrasso fue muy amable y me explico cada detalle, ayer 2/20/2019, tuve mi cita de Follow Up y juntos miramos las fotos del antes y despues y el cambio es increible. Ahora, gracias al Dr Jeffrey tengo una figura muy bonita, ya puedo ponerme ropa apretada y lo mejor...podre usar bikinis este verano!!!...Chicas y chicos...se los recomiendo !!!! Dr Jeffrey es el mejor, super preparado y certificado."
- C. /
RealSelf /
Feb 21, 2019
Previous
Next
What Are the Benefits of VASER Hi Def Liposuction?
The primary benefit of this procedure is its ability to not only remove unwanted fat from the body but to perfectly present the areas of muscle that are left behind. This can give patients a much more lean and toned appearance that they may not be able to achieve through a traditional diet and exercise regimen. In turn, we often find that it enhances their confidence, making them feel much more comfortable with their body.
VASER Hi Def Lipo can be extremely beneficial for patients who would like to remove fat and sculpt muscles on the following areas of their body:
Abdomen
Arms
Back
Buttocks
Chest
Flanks
Thighs
Waist
How Does Vaser Hi Def Lipo Work?
VASER Hi Def is performed as an outpatient procedure. A local anesthetic is administered to the treatment area to numb the site and shrink the blood vessels (to minimize bruising). A VASER probe, which is around 3-mm in diameter, is then inserted into the fat. Emitting an ultrasonic specific wave for fat, it will gently break down just the fat cells.
Dr. LaGrasso will then sculpt the muscular anatomy through a suction process designed to minimize damage to the adjacent tissues. Once the fatty tissue has been softened, your plastic surgeon will massage the area and use very controlled suction to remove the fat. The small incisions will be bandaged, and you will recuperate in our recovery room.
Who is an Ideal Candidate for VASER Hi Def Lipo?
VASER Hi Def lipo is not a weight loss solution. While you should see a dramatic decrease in the fatty areas that do not respond well to diet and exercise, it is important that you do not rely completely on the procedure for weight loss or weight maintenance. If you are healthy enough for traditional liposuction, you are likely a great candidate for VASER Hi Def lipo as well. Those who may get the longest-lasting results from this treatment:
Are in great health overall
Are within 25 pounds of their ideal body weight
Have realistic ideas about the outcome of the surgery
Eat a healthy diet and maintain an exercise routine
Have good skin elasticity
What is the Recovery Process After Vaser Hi Def Lipo?
With well-defined, visible underlying muscles from VASER Hi Def, your chiseled body areas will look strong. Whether it be prominent pectorals and upper arms, sculpted abdominal flanks, six-pack abs, or a distinct upper and lower back, the results of the VASER Hi Def procedure are usually best seen after a couple of weeks. Your treatment areas should preserve their sculptured appearance for as long as you maintain a constant weight.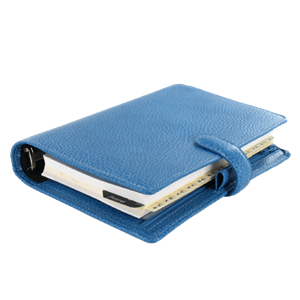 Plan Your Procedure
Procedure Recovery Location

Out-Patient
Contact Us
VASER Hi Def Liposuction FAQ
What about cellulite?
During your consultation, you may inquire about cellulite reduction as well. Yes, we offer solutions to help you reduce your cellulite with our VASERsmooth™ cellulite reduction treatment. Both procedures can be performed at the same time.
Are results from VASER Hi Def Lipo immediate?
When waiting to see your results, patience is a virtue. Of course, you will notice that you are smaller, but the definition will begin to appear after the bruising and swelling subside. It could be a few weeks before you see definition. Your treatment areas should preserve their sculptured appearance for as long as you maintain a constant weight.
Related Procedures
Related Posts