We understand that you would love to have the wow-factor when it comes to your physique. No matter how healthy you eat, or number of hours you spend at the gym, there are certain areas on your body that you have not been able to perfect. You may need the assistance of a plastic surgeon, who is trained in VASER Hi Def Liposuction, to sculpt a more athletic appearance by removing both the superficial and deep fat from around the muscle groups you have concern about to enhance the visibility of your lean muscles. This minimally invasive procedure will produce no damage to other body tissue, and does not require a general anesthetic. You can walk in, have the treatment, and walk out the same day. There is minimal risk of bleeding, bruising discomfort, and scarring. It also stimulates important collagen production, resulting in rejuvenated, tighter skin.
The VASER Hi Def Lipo technique requires a plastic surgeon, like our board-certified plastic surgeon, Dr. Jeffrey LaGrasso, to be highly trained in liposculpture, which is what distinguishes this procedure from traditional lipo to the ability to chisel out six-pack abs, sculpt pecs, lats, obliques, and other muscle groups with spectacular results. Please contact our patient advisors for a consultation with Dr. LaGrasso in Miami, FL, and he will privately discuss with you the benefits of VASER Hi Def Liposuction.
Dr. LaGrasso and his medical staff have experienced the most success in treating our plastic surgery patients in the following areas with VASER Hi Def Liposuction:
Abdomen
Arms
Back
Buttocks
Chest
Flanks
Thighs
Waist
VASER Hi Def® Liposuction Reviews
"BBL PLUS BBL REVISION - The doctor really is awesome. He's sweet and down to earth and makes you feel comfortable. The office staff was an issue before but they have been going through a lot of changes lately so it may be run smoother in the future. The only thing that bothers me is having to drive all the way to aventura to do follow ups bc he isn't in his miami office. And I would advise not getting a garment from them. They're not good enough.The staff is really nice, it was just disorganized before and hard to get ahold of someone.As for Lagrasso-I really do love him :) - - Ok this is the 3rd time I've written this story! It keeps resetting itself lol. I am trying again! I finally had my consult with Lagrasso. I have another with Dr Perry in 2 days. I have been wanting this for years and have been stalking this site for over a year. It has been the greatest help!!! I have to get this procedure done ASAP in June! It's the only time that works with my schedule. My only obstacle is getting my financing approved which was an issue for me in the past. I'm crossing my fingers that it'll go through this time and I will finally get this done! I've been wanting lipo for eveerrrrrr, but now we get this awesome two in one deal! LolI am 5'5 and have large breats, very small hips and very small booty and have always had chub around my middle! I work out all the time and nothing ever gets rid of it. It's so amazing to know tha I can now have it moved from my waist to my butt! Lol! Woohoo! I will post some before pix as soon as I get my date scheduled, but my body type is VERY similar to Sassy33. Her results are amazing.Lagrasso said he would put in around 750 CC's but I'm afraid that's too much! Does anyone know what that looks like? Anyone have that much done on them? I really only want a small round bubble! I will post a wish pic and I really want as close to that as possible! I don't know how many CC's that is but I was thinking more around 500, not 750? I was quoted $7000 for everything including arms. I am going to check Perry's quote as well. I was hoping to be in the 6500 range but we will see. Has anyone had consults with both these doctors? Can anyone tell me why they chose one over the other? I'm so nervous about not getting what I want!! I'm going to be freaking out. I like the waist that perry gives but I like that lagrasso uses vaser lipo. I don't know who to choose!I will update after my consult with perry! In the meantime all comments are welcome!! Thanks :)"
- B. /
RealSelf /
May 20, 2013
"Surgery Day Coming Up Soon, Very Nervous!...but Excited - Aventura, FL - I will be going to Dr. Pascual office in aventura where Dr. Lagrasso will be my surgeon, I am receiving vaserlipo in my back and front abdomen ( they are running a special right now for $4,999) and I am hoping all goes well.I did my bloodwork and EKG, but my EKG came back abnormal and I had to find a cardiologist to give me a clearance and that clearance comprised of a "stress test" ugh, so inconvenient.Lorraine was very helpful as well as nancy, but I will be posting by before pictures before surgery and I will definitely keep you guys posted! :)"
- B. /
RealSelf /
Aug 24, 2013
"22 days post op- Aventura, FL - I searched the clinic and made a consultation January 7th - - Soon I will post current pics (prior to procedure) Total cost of my procedure is $5,000. Brazilian Butt Lift with Vaser lipo (upper & lower abdomen and back and flanks and outer thigh)I feel anxious and excited. I need to start gathering all the items i will need. If anyone has any suggestions or advice it is welcome!!"
- L. /
RealSelf /
Feb 03, 2013
"Can't Beleive I Waited This LONG! - Miami, FL - Internet Research on Vaser Lipo, before I consulted with him I spoke to a close friend which turned out to have done her procedure with him. Her experience and results sealed the deal for me. He is truly AMAZING!!!! Cant wait to be 100% healed to go back to get my breast augmentation. Dr. LaGrasso he is truly amazing."
- S. /
RealSelf /
Apr 02, 2013
"TT and Vaser Lipo, Dr. Lagrasso - Cooper City, FL - Thus far the doctor has been very comforting, and thorough.Add: once again only good things to say about this doctor, while I was being prepared for release, post surgery, he took time out to enlighten and reassure my mother in the waiting area (he also gave her an on the spot complimentary consultation for some trouble areas she has been considering having work on). My mom was really empressd with his demeanor, openness, and informativeness to questions regarding my procedure. That night post Op he called me to check on me, answer questions and provide comfort "amazing!" Update: I'm quite a few months out now and could not be happier with the results! Dr. Lagrasso gave me amazing curves... The tummy tuck is great, scar is healing nicely the areas that he performed vaser on, flanks and back are beautifully defined! He is super sweet! I have nothing but good stuff to say about him! Team Lagrasso ;-) - - Going to be having a TT and Vaser Lipo of the Flanks and back bra bulge. My primary concern is to have my mothers apron removed, the rest is to enhance the effects of the procedure. The surgery will be done through Forever Young MedSpa by Dr. Lagrasso @ Tribecca in Miami. I am really excited. The price I paid is quite low but keep in mind I got not only the Holiday promo but a military discount, I am a Marine Veteran."
- Y. /
RealSelf /
Jan 11, 2014
Previous
Next
VASER Hi Def is performed in as an out-patient procedure. A local anesthetic is administered to the treatment area to numb the site, and shrink the blood vessels (to minimize bruising). A VASER probe, which is around 3-mm in diameter, is then inserted into the fat. Emitting an ultrasonic specific wave for fat, it will gently break down just the fat cells.
Dr. LaGrasso will then sculpt the muscular anatomy through a suction process designed to minimize damage to the adjacent tissues. Once the fatty tissue has been softened, your plastic surgeon will massage the area, and use very controlled suction to remove the fat. The small incisions will be bandaged, and you will recuperate in our recovery room.
With a well-defined, visible underlying muscles from VASER Hi Def, your chiseled body areas will look strong. Whether it be prominent pectorals and upper arms, sculpted abdominal flanks, six-pack abs, or a distinct upper and lower back, the results of the VASER Hi Def procedure are usually best seen after a couple of weeks. Your treatment areas should preserve their sculptured appearance for as long as you maintain a constant weight.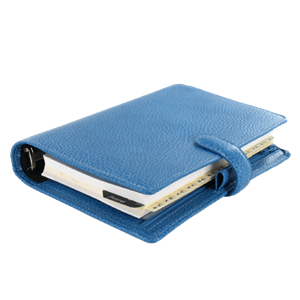 Plan Your Procedure
Procedure Recovery Location

Out-Patient
Contact Us
During your consultation, you may inquire about cellulite reduction as well. Yes, we do offer solutions to help you reduce your cellulite with our VASERsmooth™ cellulite reduction treatment. Both procedures can be performed at the same time.
When waiting to see results of your VASER Hi Def Lipo, patience is a virtue. Of course, you will notice that you are smaller, but the definition will begin to appear after the bruising and swelling subside. It could be a few weeks before you see definition. Your treatment areas should preserve their sculptured appearance for as long as you maintain a constant weight.
Related Procedures
Related Posts