As a man or woman ages, upper arm skin can become loose and flabby, which may cause them great concern. Miami, FL board-certified plastic surgeon Dr. LaGrasso consults with these patients about having a surgery called an arm lift if they wish to tighten this upper arm skin to look and feel more youthful, toned, and slender. During this procedure, an incision is made that extends from the elbow to the underarm and sometimes on the side of the chest. In some instances, Dr. LaGrasso may recommend that liposuction be used alone or in conjunction with an arm lift to remove excess fat in the upper arms for best aesthetic results.
The benefits of having an arm lift are not only the reduction of the size of the upper arm, but it will also increase your self-confidence. Losing the excess skin will help you wear clothes that fit properly and may even finally give you the courage to proudly wear short sleeves or a bathing suit in public without the fear of being embarrassed by your hanging, unattractive skin. We would like to have a personal consultation with you about your upper arm skin, and Dr. LaGrasso will provide you with a completely private consultation in his office. Call today to schedule your first appointment.
What Are The Benefits Of An Arm Lift?
Removes hanging, loose skin

Eliminates excess fat

Tightens, smooths, and tones skin under the arm

Achieves a more youthful look to the arms

Enhances range of motion

Allows you to be more active

Gives you the ability to wear a variety of clothing

Increases comfort

Reduces skin irritation and rubbing

Long-lasting results

Promotes self-confidence and an enhanced self-image
Arm Lift Reviews
"Extended Thigh Lift and Arm Lift - Miami, FL - Very nice doctor. - - I had an arm lift and thigh lift procedure on dec 12 and I'm in the recovery process right now.6 months ago i had a lower body lift by the same doctor and I'm mostly happy with my results ,that is why i decided to continue with my skin removal process with him.The arm lift is not to bad recovery wise,but the thighs is another story..a lot of burning sensation and my left knee is deformed since i woke up from surgery do to fluid retention.They didnt put drains in,I guess that is why I'm having a dificult time with the swelling.I will keep posting pictured and updates .."
- C. /
RealSelf /
Dec 15, 2016
"I am very happy! - The results from my surgery with Dr. Lagrasso are amazing. I had a tummy tuck, lipo on my abs, back and arms and breast lift. I am so happy with the way I look. Dr. Lagrasso was very courteous in answering my questions and addressing my concerns. Also, the staff at My Cosmetic Surgery were great. All the massage therapists and nurses that helped me were wonderful. I would definitely recommend Dr. Lagrasso and My Cosmetic Surgery to family and friends."
- Anonymous /
Vitals /
Sep 07, 2018
Previous
Next
WHO IS A CANDIDATE FOR An arm lift?
Arm lift surgery can be performed on a large variety of patients, including normal-weight patients, who simply need a little tightening. However, the majority of patients are massive weight loss patients that have stabilized their weight loss and do not have out-of-control medical problems. They present with excess skin and fat in their upper arms. Many of these patients complain that their arms feel and look like "bat wings." Occasionally, some older women have a lot of extra skin that is bothersome and would also be reasonable candidates.
WHAT TO EXPECT DURING An arm lift
The goal of an arm lift is to result in a toned upper arm appearance. The length of the incision varies, depending on how much skin and fat are to be removed. Patients who have a fairly good skin tone may only require a minor incision. However, patients who have excessively loose, hanging skin will require an incision that may run from the armpit to the elbow. At this time, the excess skin is trimmed and the underlying muscles are tightened. In some patients, the armpit will also need to be addressed and surgically tightened.
HOW LONG IS RECOVERY AFTER An arm lift?
Patients undergoing brachioplasty are put under general anesthesia. It is an outpatient procedure that takes an average of two hours to complete. If the procedure is a part of an after weight loss surgery, which usually involves more than one body part, an overnight stay may be required. After surgery, the arm is protected with a compression garment and drain tubes may be present to avoid the risk of infection. Swelling and bruising are normal. Patients should keep the arm elevated to promote blood circulation and help with swelling. With proper care, the arm will return to normal function after several weeks.
Should I Receive an Arm Lift or Liposuction?
This depends on the amount of loose skin that is present. Patients who lose a significant amount of weight generally need the skin removed in order to attain a positive result. In fact, many times, arm lift patients do not even need liposuction because there's no excess fat to be removed. On the other hand, patients who have relatively good skin elasticity may only need liposuction or minor tightening.
Will an Arm Lift Cause Scarring?
Any patient who undergoes an operation where skin is excised and incisions are made should understand that scarring is a part of the procedure, including brachioplasty. We make every effort to ensure that the scar will be as minimal as possible. For post-surgery care, topical ointments to assist in scar healing will be prescribed. It is also recommended that patients avoid sun exposure during the first year to protect the incisions from any additional discoloration. Most patients believe the benefits of a more toned arm outweigh the appearance of scars.
Can an Arm Lift be Combined With Other Procedures?
It is common for arm lift patients to combine this surgery with another procedure. This is sometimes referred to as an upper body lift and may include liposuction, abdominoplasty (tummy tuck), and breast surgery (breast lift). During the consultation, each surgery will be discussed and recommendations will be made as to whether these procedures can be done at the same time.
Will an Arm Lift Improve my Contour?
An arm lift is performed to remove hanging skin and fat. The only way to build actual muscle is through strength training. Following surgery, once the arms are fully healed, patients can begin weight training if they wish to do so. This is a great way to add shape to the arms by toning and strengthening them. Patients should maintain a healthy lifestyle that includes diet and exercise in order to avoid recurring weight gain, which could compromise the surgical results.
Are there nonsurgical treatments to improve my arms?
While there are many great noninvasive skin tightening procedures, most can only give you mild improvements. To remove moderate to severe skin laxity, arm lift surgery is your best option. Along with treating excess skin, Dr. LaGrasso can liposuction small amounts of fat and smooth the tissue and remaining skin for a better result. If you're interested in nonsurgical options, Dr. LaGrasso can explain all possible treatments during your consultation and help you choose which fits your needs and goals.
Is an arm lift surgery painful?
Patients are usually under general anesthesia during the procedure, so they don't feel pain. After the surgery, some discomfort and soreness are expected, which can be managed with prescribed pain medication.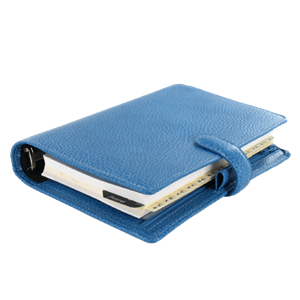 Plan Your Procedure
Procedure Recovery Location

Out-Patient
Contact Us
Tighten And Tone Your Arms
Whatever you call your "bingo wings" or the droopy skin on your arms, board-certified plastic and reconstructive surgeon Dr. Jeffrey LaGrasso considers an arm lift as a way to improve your life with plastic surgery. This advanced procedure offers physical and emotional benefits as well as more toned and youthful-looking arms. If you're at or close to a healthy, stable weight but still cannot lose the flab and skin that hang off your upper arms, please contact us to schedule a consultation at Jeffrey LaGrasso MD in Miami, FL. Look and feel fitter and younger with a personalized upper arm lift surgery.
Related Procedures
Related Posts