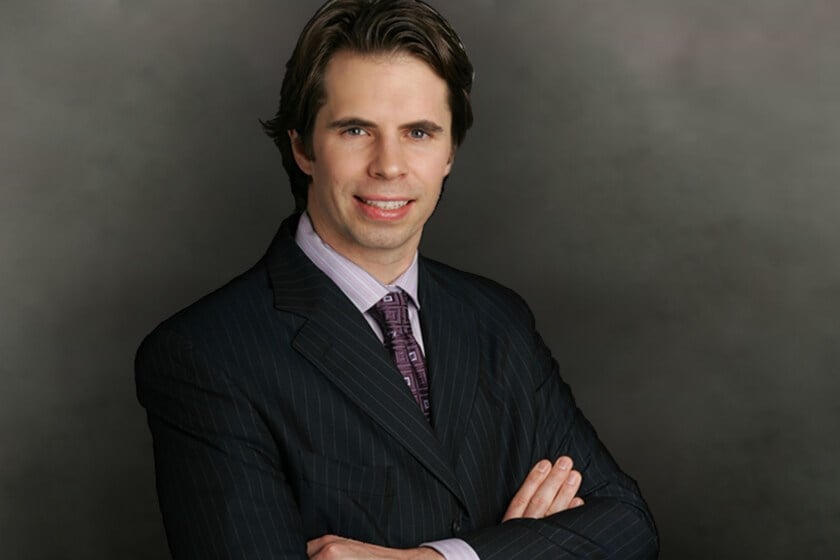 Meet Dr. Jeffrey LaGrasso
Dr. Jeffrey LaGrasso is a world-renowned plastic surgeon, who is board certified by the American Board of Plastic Surgery. His surgical skills were perfected through his extensive training and experience in general surgery were completed at the New York Hospital of Queens in Flushing, NJ, and then continued onto his plastic surgical training at Albany Medical Center in Albany, NY. He was then selected to complete a prestigious Craniofacial and Pediatric Plastic Surgery Fellowship at the Children's Hospital of Los Angeles, an honor only a select few plastic surgeons receive. This is an advanced specialty with an emphasis on the reconstruction of complex deformities in children. During his fellowship, Dr. LaGrasso received international acclaim for his involvement in the separation of the conjoined twins in Los Angeles, CA in 2006. While in California, he also maintained plastic surgery privileges at Cedars Sinai Medical Center in Beverly Hills, CA.
Dr. LaGrasso is a plastic surgeon in the complete sense. His desire to make things more beautiful, his ability to listen, his artistic sense and his superior technical skills set him above the rest. From the consultation to the operative procedure and the post-operative care, everything is considered and planned down to the last meticulous detail. Dr. LaGrasso's plastic surgery practice involves procedures of the body (Brazilian butt lift, tummy tuck, VASER Hi Def® liposuction, and more), face (facelift, rhinoplasty, facial implants, craniofacial surgery, and more), and breasts (augmentation, lift, reduction, revision, reconstruction, and gynecomastia treatment).
SPECIAL SKILLS & TRAINING
Dr. LaGrasso's training and practice with some of the most respected plastic surgeons in New York, California and Florida have contributed to his superior surgical skills. His education and experience are reasons why Dr. LaGrasso is considered a leader in plastic surgery today. Dr. LaGrasso's results are of paramount importance, and he is always looking for newest, most advanced technologies to improve his surgeries and patient outcomes. Each individual patient is their own masterpiece, which is why Dr. LaGrasso's international clientele consists of celebrities, socialites, jet setters, business executives, athletes, and physicians.
Postgraduate Training
Children's Hospital of Los Angeles, Los Angeles, CA
Fellowship and Scholarship – Pediatric & Craniofacial Plastic Surgery Program
Albany Medical Center, Albany, NY
Plastic Surgery Program
New York Hospital of Queens, Flushing, NJ
General Surgery Program
Medical Education
University of Medicine and Dentistry of New Jersey, Newark, NJ
Doctor of Medicine
Specialty in Surgery, 1999
Professional Associations
University of Southern California – Clinical Instructor in Surgery
University of South Carolina School of Medicine – Assistant Professor
Member of the American Board of Plastic Surgery
Member of the American Society of Maxillofacial Surgeons
Medical Privileges
Reviews
"1 year and 3 months post op and loving it!!! Aventura, FL - I gave him 2 stars in responsiveness only because of his staff still not being able to give me the info that I asked for!!! Smdh"
B.
RealSelf
"Tummy Tuck in Two Weeks - Aventura, FL - My name is Alex. I am 21 years old at the moment and i am 6'2". At age 17 I was about 330 lbs. I use to lead a very unhealthy lifestyle, mainly because I guess I didn't enjoy life as much as I should have in my younger days. At age 18 I started training in mixed martial arts after I lost around 70lbs in a year. Since then, I have dropped to 220 and I don't have much fat in my abdomen left. After 3 years of training and falling in love with mixed martial arts i have decided to pursue a professional career in it but even with my amateur kickboxing fights, my belly skin was always an issue and even though I am 5-0 in the sport, it affected both my training and my performance. Hopefully this surgery will give me that push I need to take my training to the next level.My surgery is scheduled for January 11th, so It is coming up very soon. I will post pictures this weekend when I get a chance."
A.
RealSelf
"BBL PLUS BBL REVISION - The doctor really is awesome. He's sweet and down to earth and makes you feel comfortable. The office staff was an issue before but they have been going through a lot of changes lately so it may be run smoother in the future. The only thing that bothers me is having to drive all the way to aventura to do follow ups bc he isn't in his miami office. And I would advise not getting a garment from them. They're not good enough.The staff is really nice, it was just disorganized before and hard to get ahold of someone.As for Lagrasso-I really do love him :) - - Ok this is the 3rd time I've written this story! It keeps resetting itself lol. I am trying again! I finally had my consult with Lagrasso. I have another with Dr Perry in 2 days. I have been wanting this for years and have been stalking this site for over a year. It has been the greatest help!!! I have to get this procedure done ASAP in June! It's the only time that works with my schedule. My only obstacle is getting my financing approved which was an issue for me in the past. I'm crossing my fingers that it'll go through this time and I will finally get this done! I've been wanting lipo for eveerrrrrr, but now we get this awesome two in one deal! LolI am 5'5 and have large breats, very small hips and very small booty and have always had chub around my middle! I work out all the time and nothing ever gets rid of it. It's so amazing to know tha I can now have it moved from my waist to my butt! Lol! Woohoo! I will post some before pix as soon as I get my date scheduled, but my body type is VERY similar to Sassy33. Her results are amazing.Lagrasso said he would put in around 750 CC's but I'm afraid that's too much! Does anyone know what that looks like? Anyone have that much done on them? I really only want a small round bubble! I will post a wish pic and I really want as close to that as possible! I don't know how many CC's that is but I was thinking more around 500, not 750? I was quoted $7000 for everything including arms. I am going to check Perry's quote as well. I was hoping to be in the 6500 range but we will see. Has anyone had consults with both these doctors? Can anyone tell me why they chose one over the other? I'm so nervous about not getting what I want!! I'm going to be freaking out. I like the waist that perry gives but I like that lagrasso uses vaser lipo. I don't know who to choose!I will update after my consult with perry! In the meantime all comments are welcome!! Thanks :)"
B.
RealSelf
"Lipo & BBL with Dr. LaGrasso - Aventura, FL - I was exploring the idea of getting lipo back in January 2013. In April I saw an ad for a sale at Dr. Pascual's office for $1,800.00 for lipo. Prior to the ad I had set a budget of $4,000.00 for the procedure so $1,800.00 sounded great. I went to the office for a consult. I met with Lorraine, she is great. She is very informative about weight loss, hcg and dieting. She suggested that I get back and flanks, in addition to stomach. I originally was only going to do the stomach. She also said for $2,000.00 more I could get BBL. I had no idea what bbl was. She showed me some pictures and I was sold. I met with Dr. Lagrasso who informed me that I would be a good candidate for both lipo and fat transfer. Dr. L is a young Dr., very personable and friendly. He had warm hands answered what few questions I had. They were few b/c I knew nothing of bbl.I went home spoke with the DH and started looking online for info. April 13, 2013 I put my $1,000.00 deposit down for a August 1, 2013 date. I am 5'6" tall and was 165 lbs. I wanted to lose about 9 lbs. before lipo. My regular weight is 135 lbs. that is before this great weight gain. Instead I gained 6lbs., and was not sure what to do, was thinking about getting later date . During this time I joined RS and learned so much. I also became excited about getting it done so I went ahead.I went in for my 2 week pre-sx visit and was informed that the date I put my deposit down for was not available. I was very upset b/c DH had taken time from work and kids were away. We had planned on that date. I was also told that I had to get medical clearance from my primary before I was guaranteed my date. What !?! No one said anything about that. The young lady said someone should have told me. She said Lorraine should have. I think the person taking my $ should have. I think anyone should have before they took my non-refundable $1,000.00. If I did not get clearance I could use that money for other things in their office. This was the first sign of things to come. So I did not pay the balance at that time I had to run around to get blood work and see my primary to get clearance. I must say that I was highly up-set that in 4 months no one could tell me what I need. Anyway, blood work & EKG was good, got clearance and Aug 6 date."
D.
RealSelf
"Surgery Day Coming Up Soon, Very Nervous!...but Excited - Aventura, FL - I will be going to Dr. Pascual office in aventura where Dr. Lagrasso will be my surgeon, I am receiving vaserlipo in my back and front abdomen ( they are running a special right now for $4,999) and I am hoping all goes well.I did my bloodwork and EKG, but my EKG came back abnormal and I had to find a cardiologist to give me a clearance and that clearance comprised of a "stress test" ugh, so inconvenient.Lorraine was very helpful as well as nancy, but I will be posting by before pictures before surgery and I will definitely keep you guys posted! :)"
B.
RealSelf
Related Posts