We want our facial features to reflect inner and outer beauty. As we age, no matter the amount of exercise or healthy lifestyle choices we make, there is no way to fight the signs of aging and maturing skin. While the passage of time, sun exposure, and stress take their tolls on our complexion, all of these things will influence the appearance of wrinkles, a double chin, age spots, and skin laxity. When your skin begins to lose its firmness, you do not have to accept the aging process. Instead, a facelift or a dermal injectable intervention may be an excellent option for your needs.
Miami, FL, board-certified plastic surgeon Dr. LaGrasso has three different strategies for facial rejuvenation, including a full facelift, a mini facelift, or a liquid facelift. A facelift reshapes and tightens displaced facial tissues. If you have excess fat and skin that cause unsightly bulges, we can reduce the issue with liposuction. Facelifts are generally invasive in nature, but the more recent methods use techniques that minimize incisions compared to traditional facelifts. This results in a faster recovery and a reduced risk for complications. If you would like to learn which facelift procedure is right for you, please call and speak to Dr. LaGrasso's friendly patient advisor today and schedule a consultation.
You may want to consider a complete facelift with Dr. LaGrasso if you have muscle, skin, and fat that is visibly affected by gravity and aging. Hollowness may appear under the eyes, and you may see less contour on the cheeks, sagging skin, and droopiness in the jaw area. A complete facelift with Dr. LaGrasso brings back your youthful appearance and provides natural results. We generally recommend this technique for men and women 50 years old and older.
A limited lift cosmetic surgery is known by a variety of names, such as mini-lift, middle facelift, and short incision facelift. Its purpose is to revitalize the appearance of the face by tightening the skin and removing the appearance of wrinkles and sagging in the mid-face. A limited lift is appropriate for our 40 – 50-year-old patients who exhibit early signs of aging and do not have an excessive amount of loose skin around the jaw and neckline.
Using injectable wrinkle relaxers (such as BOTOX® and Dysport®) and facial fillers (such as VOLUMA™, RADIESSE®, Restylane®, and JUVÉDERM®) for patients 30 – 40 years of age, we can help patients improve the appearance of wrinkles and gaunt facial features. Known as a liquid facelift, Dr. LaGrasso can perform this nonsurgical intervention and refresh your appearance with injectables. Luckily, you will have little to no downtime, but you will need to regularly schedule maintenance injections.
Reviews
"The best doctor ever - loved the work he did - I did my bbl with dr Jeffrey and my breast augmentation, I don't even know where to start I would just say thank you dr for being so amazing, he made me feel so comfortable for surgery very knowledgeable of everything I would ask polite, he was in no hurry kept asking me if I had any questions, and his bless his hands not only do I look amazing but omg I had no pain whatsoever for both of my surgeries I didn't have to take pain killers at all for fat transfer the only thing that hurt me as the massage at first which is normal but I was amazed how I had zero pain after my breast augmentation hands down best dr that my cosmetics will ever have."
- A. /
RealSelf /
Mar 05, 2021
"Going In! I Have Surgery on Monday. - After 4 years of considering, and planning... I'm finally scheduled for this Monday with Doctor Jeffrey Lagrass. I'm very nervous and excited. I'm doing this alone and will be staying at a recovery home. I just got divorced a few months ago and now jumping into this. Not sure if it's too soon after a divorce but I really want this. I feel I'll gain all my confidence back."
- A. /
RealSelf /
Jan 16, 2021
"Amazing! Dr. Jeffrey is the greatest - I had a mommy makeover a little over 2 months ago and I loved every bit of it. My Coordinator Rosa was the best, truly the best. Dr. Jeffrey is the greatest, the best doctor. I had Lipo on 12 areas, Lipo on my arms, tummy tuck, breast lift (no implants) and bbl. I had no pain at all, ever. I felt like I had been to the gym for the first time ever (sore) but no pain. I would do it a million times over if I had to."
- H. /
RealSelf /
Jan 07, 2021
"Excelente Doctor Amo Mis Resultados - Es un excelente doctor me encantaron mis resultados yo me abia echo lipo transferencia con otro doctor acá en Arizona y tuve q ir con Jefrey a q me arreglara y el desastre q me abian echo y me dejo perfecta amo mi doctor"
- Y. /
RealSelf /
Aug 24, 2020
"He Takes the Time with the Patient - He takes the time to explain everything before the surgery and I will update my review a soon I see the results - my surgery was 7/17 - he was attentive like after he left the room I feel relaxed- in the beginning i was scared - he ask me like 3 times no more questions? And I was like No thanks - Im just ready for the surgery AND EVEN I SEE HIM AT THE LAST MINUTE BEFORE THEY DO THE ANESTHESIA. How cool -"
- V. /
RealSelf /
Jul 18, 2020
Previous
Next
What Are the Benefits of A Facelift?
A personalized facelift procedure performed by Dr. LaGrasso in Miami, FL is an excellent option for individual who have moderate to severe signs of aging and are interested in improving the look of their skin. Cosmetic and practical benefits of this procedure can include:
Reversing multiple signs of aging
Improving overall facial contours
Decreasing the appearance of lines and wrinkles
Firming loose, sagging skin
Rectifying volume loss in the cheeks and under the eyes
Minimal scarring and long-lasting results
Multiple treatment types, including a nonsurgical option performed with cosmetic injections
Who Is A Good Candidate For A Facelift?
Most people inquiring about facelift surgery are bothered by visible lines and wrinkles in the middle and bottom areas of the face. A facelift can address one or more areas, depending on your specific goals. It is important to note that age won't necessarily define the most effective time to have a facelift. There are many aesthetic concerns and numerous lift types to consider. The facelift used will be different for those under 50 versus those older. Skin elasticity is one of the main factors in the decision-making process. Also, facelift candidates need to be in good physical health, be a nonsmoker, and maintain practical outcome expectations.
How is a facelift performed?
The technique used during a facelift is dependent on the patient's facial features and conditions. Most surgeons will always aim for the less invasive technique, but some cases are severe and will require internal tissues, fat, and skin to be manipulated. Patients must also understand the procedure in detail, including the level of invasiveness, placement of incisions, what layers of tissues will be corrected, and what risks may be associated with the surgery before moving forward.
What can I expect from a facelift?
We perform all facelift procedures in an accredited surgical facility with general anesthesia. Even though this is considered an outpatient procedure, some patients may need to stay overnight for monitoring. It is normal to experience bruising and swelling after the surgery, and patients will feel as if their face is being pulled tight. However, this sensation subsides within a couple of weeks. Optimal results will occur after several months. It is important that you limit activities to help encourage safe and quick healing.
Can I undergo a nonsurgical facelift?
Cosmetic surgery is constantly evolving and always finding ways to minimize the invasiveness of procedures. Patients can select from several less invasive treatment options, including wrinkle relaxers, such as BOTOX, injectable fillers, microdermabrasion, and chemical/laser peels. These procedures aim to address signs of aging, such as wrinkles, as well as flatten and soften folds and contours. The effects, while effective, are often short-term. Often, many of them only last about six months to a year. Although these procedures can be safely repeated, for some, a facelift may work better and offer a longer-lasting option.
Can I just remove excess skin from my face?
Also referred to as the cutaneous facelift, this technique removes excess and loose skin to create a natural, tightened look. The remaining skin is repositioned to lift sagging cheeks and jowls. It also improves the profile along the jawline. With this facelift technique, the muscles or fat tissues are left untouched. Because the treatment focuses on the skin only, recovery is quick. This treatment is ideal for those who still have good tone muscle and distribution of fat but still experience skin elasticity.
Will my results look natural after a facelift?
Right after a facelift procedure, the patient will feel tightness and a pulling sensation. This is normal as the facial tissues, skin and muscle adjust to their new positions. It is important to choose a reputable plastic surgeon that has years of experience in facial cosmetic surgery. A doctor with experience in facial surgery will create natural, smooth results that will last for years to come.
Will I have visible scars after a facelift?
A traditional facelift requires a long cut from the temple to the lower hairline, but the scars will be well concealed within the hairline and natural creases on the face. With the less invasive techniques, the scars heal pretty well and will almost be completely invisible to the naked eye.
What is the best age to undergo a facelift?
Anyone can consider a facelift as soon as aging starts to take a toll on the skin. Generally, patients who are age 50 – 70 consider a facelift. Personal habits and environmental conditions can impact the skin and some patients, who although they are only 40, may also benefit from a facelift.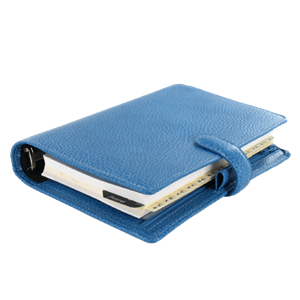 Plan Your Procedure
Procedure Recovery Location

Out-Patient
Contact Us
The Right Facelift for You
A facelift treatment performed by Dr. LaGrasso can turn back the hands of time for your face and help create a fresh look. Today, there are many options for surgery depending on your individual needs and goals. This surgery is designed to help you look young without appearing unnatural. To learn more, we welcome you to call Jeffrey LaGrasso M.D. in Miami, FL, to schedule your appointment with our team.
Related Procedures
Related Post