We want our facial features to reflect inner and outer beauty. As we age, no matter the amount of exercise or healthy lifestyle choices we make, there is no way to fight the signs of aging and maturing skin. While the passage of time, sun exposure and stress will take their tolls on our skin, all of these things will make their mark in wrinkles, jowls, age spots, and skin laxity. When your skin begins to lose its firmness, you do not have to accept the aging process by opting to have a facelift or a dermal injectable intervention.
Miami, FL board-certified plastic surgeon, Dr. LaGrasso has 3 different strategies for facial rejuvenation with a full facelift, a limited facelift, or a liquid facelift. A facelift reshapes and tightens displaced facial tissues. If there is excess fat and skin that cause unsightly bulges, these will also be removed. Facelifts are generally invasive in nature, but the more recent methods use techniques that minimize incisions compared to traditional facelifts. This results in a faster recovery, and a reduced risk for complications. If you would like to learn which facelift procedure is right for you, please call and speak to Dr. LaGrasso's friendly patient advisor today and schedule a consultation.
You may want to consider a complete facelift with Dr. LaGrasso if you have muscle, skin and fat that is visibly affected by gravity and aging. Hollows can appear under the eyes with a loss of contour on the cheeks, and sagging and drooping in the jaw area. A complete facelift with Dr. LaGrasso restore your youthful appearance and provide natural results, and is recommended for men and women 50-years-old and older.
Limited lift cosmetic surgery is known by a variety of names, such as mini-lift, middle facelift, and the short incision facelift. Its purpose is to revitalize the appearance of the face by tightening the skin and removing the appearance of wrinkles and sagging in the mid-face. A limited lift is appropriate for our 40 – 50-year-old patients, who are showing early signs of aging and do not have an excessive amount of loose skin around the jaw and neckline.
Using injectable wrinkle relaxers (such as BOTOX® and Dysport), and facial fillers (such as Voluma, Radiesse, Restylane, and Juveacute) for patients 30 - 40 years of age, we can provide patients with significant wrinkles and gaunt facial features with temporary revitalization in the liquid facelift. As a nonsurgical, noninvasive intervention, Dr. LaGrasso can refresh your appearance with a lifting of liquids with little to no downtime with regularly scheduled maintenance injections.
Reviews
"I loved him, he is a great doctor and very professional"
- A.V. /
Healthgrades /
Nov 07, 2019
"el mejor cirujano plástico el mejor The best plastic surgeon the best"
- Y.C. /
Facebook /
Oct 21, 2019
"Buenos días , muy feliz estoy de mi operación !!, muy satisfecha con su trabajo y todo su equipo de trabajo !!!, es verdad y sin duda alguna es un escultor !!, el rey de la cirugía !!, gracias DR lagrasso !!, desde aquí de New Jersey"
- K. /
Healthgrades /
Aug 28, 2019
"My respects to Dr Jeffrey LaGrasso.My results are more than me and my family could ever imagine. Im forever grateful. Its been five months since my Belt Tummy Tuck Body Lift surgery and i feel amazing.I had a nice recovery and my body keeps looking better and better.My scar its very nice and i love how well it goes with my body shape. I receive compliments from friends,family,acquaintances,even people i don't know from places I regularly visited before.Everyone including me it's impress with my body transformation."
- S.M. /
Yelp /
Aug 15, 2019
"My respects to Dr Jeffrey LaGrasso.My results are more than me and my family could ever imagine. Im forever grateful. Its been five months since my Belt Tummy Tuck Body Lift surgery and i feel..."
- S.M. /
Yahoo /
Aug 15, 2019
Previous
Next
The technique used during a facelift is dependent on the patient's facial features and conditions. Most surgeons will always aim for the less invasive technique, but some patient cases are severe and will require internal tissues, fat and skin to be manipulated. Patients must also understand the procedure in detail, including the level of invasiveness, placement of incisions, what layers of tissues will be corrected, and what risks may be associated with the surgery before moving forward.
All facelift procedures are performed in an accredited surgical facility with general anesthesia. Even though this is considered an outpatient procedure, there are some cases where the patient stays overnight for monitoring. It is normal to experience bruising and swelling after the surgery, and patients will feel as if their face is being pulled tight. This subsides within a couple of weeks. Optimal results will be evident after several months. It is important that activities are limited to help create a safe and quick healing.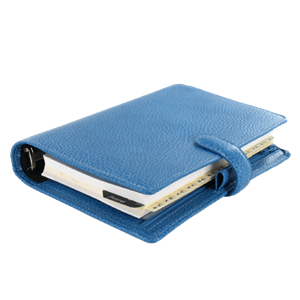 Plan Your Procedure
Procedure Recovery Location

Out-Patient
Contact Us
Cosmetic surgery is constantly evolving and always finding ways to minimize the invasiveness of procedures. There are countless options that are considered less invasive than a facelift, including wrinkle relaxers such as BOTOX®, injectable fillers, microdermabrasion and chemical/laser peels. These alternatives aim to correct signs of aging such as wrinkles, as well flatten and soften folds and contours. The effects, while effective, are often short-term lasting about 6 months to a year. Although these procedures can be safely repeated, for some, a facelift may be a better, long-lasting option.
Also referred to as the cutaneous facelift, this technique removes excess and loose skin to create a tightened look. The remaining skin is repositioned to lift sagging cheeks and jowls. It also improves the profile along the jaw line. With this facelift technique, the muscles or fat tissues are left untouched. As the treatment focuses on the skin only, recovery is quick. This is ideal for those who still have good tone muscle and distribution of fat, but find the skin losing elasticity in some areas.
Immediately following a facelift procedure, the patient will feel tightness and a pulling sensation. This is normal as the facial tissues, skin and muscle adjust to their new positions. It is important to choose a reputable plastic surgeon that has years of experience in facial cosmetic surgery. A doctor with experience in facial surgery will create natural, smooth results that will last for years to come.
A tradional facelift requires a long cut from the temple to the lower hairline, but the scars will be well concealed within the hairline and natural creases on the face. With the lesser invasive techniques, the scars heal pretty well and will almost be completely invisible to the naked eye.
Anyone can consider a facelift as soon as evidence of aging starts taking a toll on the skin. Generally, patients who are age 50 – 70 consider a facelift. Personal habits and environmental conditions can impact the skin and there are patients, who are only 40, that are also good candidates for a facelift.
Related Procedures
Related Post