Of all cosmetic surgeries, one that can produce a striking improvement to an individual's profile, is a neck lift. This procedure, by our board-certified plastic surgeon, Dr. Jeffrey LaGrasso in Miami, FL is ideal for weight loss patients, and for older patients who have loose, sagging skin in the neck area as the result of aging. Say good-bye to the skin hanging from the neck some call a "turkey neck." Dr. LaGrasso can remove excess fat and lax skin for a tighter, slimmer profile, treat the appearance of wrinkles, and remove those unsightly lines or bands on the neck. During a completely private consultation, Dr. LaGrasso will explain what approach he may take in rejuvenating your neck for a youthful, new you. Call and schedule a consultation today.
Even without the need for a full facelift and neck lift, some neck tightness can change this. This is where the iGuide neck lift can be a great option. It's not as invasive as other options. Often times it only requires sedation or local anesthesia. The iGuide neck lift uses a new technique for lifting loose skin under the chin and jaw. It does not require an incision. Instead, a support suture is placed through a series of needle sticks. Instead of cutting and moving muscles, board-certified, plastic surgeon Dr. LaGrasso weaves the suture below the jaw line using a single thread. In short, you get all the benefits of neck rejuvenation surgery. It may be used alone or in conjunction with a facelift or liposuction. The iGuide has Food and Drug Administration (FDA) approval for the movement of the soft tissues, and for the lifting of the sub-dermis and muscle below. The recovery time is fast, too.
It also reduces side effects such as swelling, bruising, and the risk of nerve and muscle damage. In fact, there is only minimal swelling, bruising, and scarring, and this often is the result of liposuction added to the process. In general, patients are able to return to work within days. Meanwhile, a neckband is used for 3 days to assist in healing, especially if liposuction is performed. Patients can resume exercise in 1 – 2 weeks.
Reviews
"I loved him, he is a great doctor and very professional"
- A.V. /
Healthgrades /
Nov 07, 2019
"el mejor cirujano plástico el mejor The best plastic surgeon the best"
- Y.C. /
Facebook /
Oct 21, 2019
"Buenos días , muy feliz estoy de mi operación !!, muy satisfecha con su trabajo y todo su equipo de trabajo !!!, es verdad y sin duda alguna es un escultor !!, el rey de la cirugía !!, gracias DR lagrasso !!, desde aquí de New Jersey"
- K. /
Healthgrades /
Aug 28, 2019
"My respects to Dr Jeffrey LaGrasso.My results are more than me and my family could ever imagine. Im forever grateful. Its been five months since my Belt Tummy Tuck Body Lift surgery and i feel amazing.I had a nice recovery and my body keeps looking better and better.My scar its very nice and i love how well it goes with my body shape. I receive compliments from friends,family,acquaintances,even people i don't know from places I regularly visited before.Everyone including me it's impress with my body transformation."
- S.M. /
Yelp /
Aug 15, 2019
"My respects to Dr Jeffrey LaGrasso.My results are more than me and my family could ever imagine. Im forever grateful. Its been five months since my Belt Tummy Tuck Body Lift surgery and i feel..."
- S.M. /
Yahoo /
Aug 15, 2019
Previous
Next
A neck lift removes hanging skin and reshapes the neck. During the procedure, an incision is placed under the chin and/or behind or in front of the ears. If fat deposits are present and need to be removed, liposuction will be used during the surgery and performed first. The final steps of treatment will be to trim away excess skin, pull the remaining underlying tissue and muscle tight, and suture the incision.
This procedure is performed under general anesthesia as an outpatient surgery at an accredited surgical clinic. The duration of the surgery usually takes around 2 hours, although it may vary depending on the case. Bruising and swelling will be visible after the surgery, but this will subside in the few short days following the procedure. Initially, patients will feel tightness and numbness. Once the neck adjusts to its new position, patients will notice a more relaxed feeling and a beautiful surgical result. It can take up to 6 months for the final results to appear.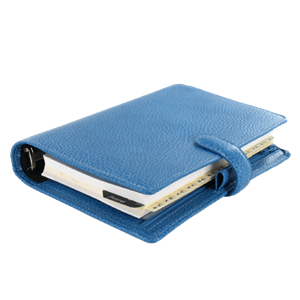 Plan Your Procedure
Procedure Recovery Location

Out-Patient
Contact Us
Surgery is the only way to remove loose skin, especially if it is loose enough to hang and droop. Therefore, a neck lift is the only solution when it comes to redefining an individual's neck to create a strong contour. While there are some very good skin tightening laser treatments on the market today, surgery is still the best option.
There is minimal scarring with this procedure. Since the incision is placed under the chin and near the ears, the scarring is usually hidden. A skilled facial surgeon will take great effort to minimize scarring as much as possible.
This depends on the situation and the amount of loose and sagging skin that is present. Some weight loss patients are young and may require a neck lift at a young age (for example, those between 20 – 30). For older patients who are combating loose skin due to aging, the most common age is between 50 – 70.
During the initial consultation, it may be brought up that in addition to a neck lift, the patient may also benefit from another procedure, such as a facelift or a chin implant. It is common for these additional procedures to be combined to achieve the patient's desired contours and aesthetic goals.
Related Procedures