What is an asian eyelid lift?
At his practice in Miami, FL, our board-certified plastic surgeon, Dr. Jeffrey LaGrasso, offers his patients of Asian descent an eyelid surgery with the double sutures and twisting (DST) method, as well as the traditional eyelid surgical techniques. For a virtually scar free surgery, the Asian eyelid surgery adds a natural look to the creases, and has a quick turn around on recovery time.
As it is called the "scar less blepharoplasty," this Asian eyelid surgery, provides patients with a natural looking eyelid that takes less than an hour to perform. If you would like to learn more about this procedure, how it works, and if you qualify for it, please call one of our friendly patient advisors, and schedule a consultation.
A customized Asian blepharoplasty in Miami, FL at Jeffrey LaGrasso M.D. gives both practical and beautifying enhancements to your eyes, with amazing benefits like:
Improving vision by increasing line of sight
Producing a more present, alert appearance
Reducing looseness and/or excess in the lower and upper eyelids
Improving the contour and aesthetic of the eyes
Decreasing discomfort by eliminating rubbing of skin folds
Reviews
"The best doctor ever - loved the work he did - I did my bbl with dr Jeffrey and my breast augmentation, I don't even know where to start I would just say thank you dr for being so amazing, he made me feel so comfortable for surgery very knowledgeable of everything I would ask polite, he was in no hurry kept asking me if I had any questions, and his bless his hands not only do I look amazing but omg I had no pain whatsoever for both of my surgeries I didn't have to take pain killers at all for fat transfer the only thing that hurt me as the massage at first which is normal but I was amazed how I had zero pain after my breast augmentation hands down best dr that my cosmetics will ever have."
- A. /
RealSelf /
Mar 05, 2021
"Going In! I Have Surgery on Monday. - After 4 years of considering, and planning... I'm finally scheduled for this Monday with Doctor Jeffrey Lagrass. I'm very nervous and excited. I'm doing this alone and will be staying at a recovery home. I just got divorced a few months ago and now jumping into this. Not sure if it's too soon after a divorce but I really want this. I feel I'll gain all my confidence back."
- A. /
RealSelf /
Jan 16, 2021
"Amazing! Dr. Jeffrey is the greatest - I had a mommy makeover a little over 2 months ago and I loved every bit of it. My Coordinator Rosa was the best, truly the best. Dr. Jeffrey is the greatest, the best doctor. I had Lipo on 12 areas, Lipo on my arms, tummy tuck, breast lift (no implants) and bbl. I had no pain at all, ever. I felt like I had been to the gym for the first time ever (sore) but no pain. I would do it a million times over if I had to."
- H. /
RealSelf /
Jan 07, 2021
"Excelente Doctor Amo Mis Resultados - Es un excelente doctor me encantaron mis resultados yo me abia echo lipo transferencia con otro doctor acá en Arizona y tuve q ir con Jefrey a q me arreglara y el desastre q me abian echo y me dejo perfecta amo mi doctor"
- Y. /
RealSelf /
Aug 24, 2020
"He Takes the Time with the Patient - He takes the time to explain everything before the surgery and I will update my review a soon I see the results - my surgery was 7/17 - he was attentive like after he left the room I feel relaxed- in the beginning i was scared - he ask me like 3 times no more questions? And I was like No thanks - Im just ready for the surgery AND EVEN I SEE HIM AT THE LAST MINUTE BEFORE THEY DO THE ANESTHESIA. How cool -"
- V. /
RealSelf /
Jul 18, 2020
Previous
Next
Who Is A Good Candidate for Asian Eyelid Surgery?
Good candidates for Asian eyelid surgery, or double eyelid surgery, at Jeffrey LaGrasso M.D. typically include individuals of Asian descent who want to enhance the appearance of their eyelids. This procedure aims to create a crease in the upper eyelid, which is a distinguishing feature of Western eyelid anatomy. Suitable candidates may have eyelids without a natural crease or asymmetrical or low creases. They should be in good overall health and have realistic expectations about the results. It is important for candidates to have fully developed eyelid structures and stable eye health. Before surgery, you must consult with Dr. LaGrasso to assess your individual candidacy for this procedure and to determine a treatment plan based on your specific concerns and goals.
How is an ASIAN EYELID LIFT performed?
Depending on which technique is chosen for the Asian eyelid surgery, your plastic surgeon would be creating a fold to give your eyelid a double appearance. The double sutures and twisting method allows Dr. Lagrasso to reshape the skin on the eye in an out-patient setting. With a stitch underneath the skin of the eyelid, there will be no visible scar on the outside of the eye. This procedure can be performed rather quickly, in some less complex cases, and will provide the patient a short recovery period.
Will my eyelid lift results look natural?
When considering the blepharoplasty techniques that will be used to place a crease to make the double lid, it is important for both the patient and the surgeon to understand that the goal of Asian double eyelid surgery is not to westernize an Asian face, but to create a crease that looks natural.
How much does Asian eyelid surgery cost?
The exact price of Asian eyelid surgery can vary widely from one person to another. During your initial consultation, we'll be able to determine exactly what we need to do during the procedure. At that point, our staff can offer you a detailed cost estimate of the procedure.
Does eyelid surgery require an INPATIENT STAY?
Asian eyelid surgery will not require an inpatient stay in the hospital. It is actually a very quick procedure that is completed in an outpatient setting in less than an hour.
Does Asian eyelid surgery leave scars?
Like virtually all surgeries, Asian eyelid surgery will leave behind some scarring. However, these scars are expertly hidden within the natural folds of the eyelids, making them almost completely unnoticeable. The exact location of these scars will be discussed prior to your operation.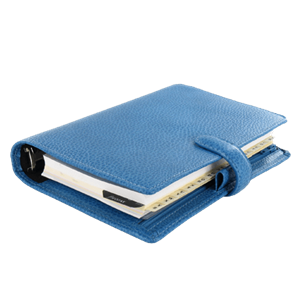 Plan Your Procedure
Procedure Recovery Location

Out-Patient
Contact Us
If you're an Asian man or woman who is unhappy with the current appearance of your eyelids, consider Asian eyelid surgery at Jeffrey LaGrasso M.D. Our experienced team has countless years of experience in helping patients just like you achieve the overall look they've always dreamed about. Contact our office in Miami, FL today to meet with Dr. LaGrasso concerning how this procedure can be used to help you reach your aesthetic goals.
Related Procedures