What is craniofacial surgery?
Our board-certified plastic surgeon, Dr. Jeffrey LaGrasso, can help map out your child's reconstructive, craniofacial surgery alongside your team of trusted pediatric physicians, ophthalmologists, and neurosurgeons. As soon as a problem or malformation is recognized, a plan for craniofacial surgery (a type of plastic surgery that corrects and reconstructs the physical malformation or deformity of the skull) may be put in place for children as young as 8 – 9 months of age. Our craniofacial patients are generally first referred to a Cleft-Craniofacial Center or a Children's Hospital to receive a physical exam, followed by a CT scan to confirm a diagnosis. An eye exam by a pediatric ophthalmologist (eye surgeon) and a consultation with a neurosurgeon (brain surgeon) are additionally required.
Miami, FL plastic surgeon, Dr. LaGrasso will privately discuss with you and your family a personalized plan of treatment during a comprehensive consultation in his office. He also performs craniofacial surgery for patients that have experienced trauma or after the removal of benign or malignant tumors. If you or your family member have a need for craniofacial plastic surgery, please contact our patient advisors for a consultation.
The congenital malformations craniofacial surgery entails premature closure of cranial sutures (craniosynostosis), and craniofacial dysostosis (Crouzon, Apert, Saethre-Chotzen, Pfeiffer, Muencke Syndromes and others). Many other syndromes or anomalies are treated as well, such as Treacher Collins Syndrome, Binder Syndrome, hemifacial microsomia, facial clefts, and frontonasal dysplasia.
Benign and malignant tumors as well as congenital growths are treated like neurofibromatosis, fibrous dysplasia, dermoid cysts and vascular malformations.
Dr. LaGrasso will perform cranofacial surgery for primary and secondary craniofacial trauma patients.
Reviews
"The best doctor ever - loved the work he did - I did my bbl with dr Jeffrey and my breast augmentation, I don't even know where to start I would just say thank you dr for being so amazing, he made me feel so comfortable for surgery very knowledgeable of everything I would ask polite, he was in no hurry kept asking me if I had any questions, and his bless his hands not only do I look amazing but omg I had no pain whatsoever for both of my surgeries I didn't have to take pain killers at all for fat transfer the only thing that hurt me as the massage at first which is normal but I was amazed how I had zero pain after my breast augmentation hands down best dr that my cosmetics will ever have."
- A. /
RealSelf /
Mar 05, 2021
"Going In! I Have Surgery on Monday. - After 4 years of considering, and planning... I'm finally scheduled for this Monday with Doctor Jeffrey Lagrass. I'm very nervous and excited. I'm doing this alone and will be staying at a recovery home. I just got divorced a few months ago and now jumping into this. Not sure if it's too soon after a divorce but I really want this. I feel I'll gain all my confidence back."
- A. /
RealSelf /
Jan 16, 2021
"Amazing! Dr. Jeffrey is the greatest - I had a mommy makeover a little over 2 months ago and I loved every bit of it. My Coordinator Rosa was the best, truly the best. Dr. Jeffrey is the greatest, the best doctor. I had Lipo on 12 areas, Lipo on my arms, tummy tuck, breast lift (no implants) and bbl. I had no pain at all, ever. I felt like I had been to the gym for the first time ever (sore) but no pain. I would do it a million times over if I had to."
- H. /
RealSelf /
Jan 07, 2021
"Excelente Doctor Amo Mis Resultados - Es un excelente doctor me encantaron mis resultados yo me abia echo lipo transferencia con otro doctor acá en Arizona y tuve q ir con Jefrey a q me arreglara y el desastre q me abian echo y me dejo perfecta amo mi doctor"
- Y. /
RealSelf /
Aug 24, 2020
"He Takes the Time with the Patient - He takes the time to explain everything before the surgery and I will update my review a soon I see the results - my surgery was 7/17 - he was attentive like after he left the room I feel relaxed- in the beginning i was scared - he ask me like 3 times no more questions? And I was like No thanks - Im just ready for the surgery AND EVEN I SEE HIM AT THE LAST MINUTE BEFORE THEY DO THE ANESTHESIA. How cool -"
- V. /
RealSelf /
Jul 18, 2020
Previous
Next
Who is a candidate for CRANIOFACIAL SURGERY?
As most of our craniofacial surgery patients are 8 – 9 months of age, we will prepare your child for craniofacial surgery six weeks before the actual operation. Your child may begin blood enrichment therapy to build up the quality of his or her blood using medication. Once a week for six weeks, your child may receive an injection of erythropoietin (Procrit®) to increase the number of red blood cells in his or her bloodstream. Your child also will be given iron supplements to help his or her body produce red blood cells. This blood therapy will reduce the need for blood transfusions during surgery, will help your child heal, and recover faster after surgery.
While your child is on the blood enrichment medication, he or she will need to have a blood count draw done at three different points in the therapy process: at the start of the medication therapy, halfway through the therapy, and then at the end of therapy before surgery. The blood test will determine your child's blood type, a cross-matching blood type, and a red blood cell count. In case your child needs a blood transfusion during the surgery, matching blood from the blood bank will be made available, or you and/or other family members may choose to donate matching blood instead. A cell-saver machine also will be used during your child's surgery to minimize the need for a blood transfusion and collects the blood lost during the surgery, then cleans and returns it to your child's body.
The two weeks before the surgery will be time for you to meet with Dr. LaGrasso again for a preoperative history and physical exam, to ask any further questions, and discuss the surgery.
What happens After CRANIOFACIAL SURGERY?
Most craniofacial surgeries last 7 – 8 hours (dependent on the severity and type of reconstruction) in the operating room to fix congenital defects of the skull present at birth or injuries to the soft tissue and bones in the head and neck. The procedure will be performed with the patient under a general anesthesia, and he or she will remain sound asleep throughout the entire surgery. We will, of course, give the family or caregiver of the patient updates when available. The patient will then be taken to a recovery room, where he or she will be closely monitored by our post-operation nurses and medical assistants.
Craniofacial Surgery FAQs
Is my child required to stay in the hospital?
Yes. After having a 7 – 8-hour craniofacial surgery, your child will stay in the hospital for at least 3 days to be closely monitored by our post-operation nursing staff and Dr. LaGrasso.
What is the Most Common craniofacial Surgery?
One of the most common conditions treated with craniofacial surgery is craniosynostosis, which is the early closing of the spaces between the bones of the skull, resulting in abnormal skull growth. The particular surgery to correct craniosynostosis is called a cranial vault remodeling.
What if there is a need for Blood Transfusion?
We will prepare for your surgery by assuming that you or you will need a blood transfusion after the surgery. We will also make sure to have a cross-matching blood type available from a blood bank, or family members may choose to donate matching blood as well.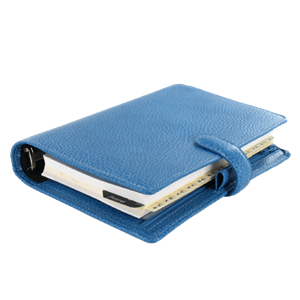 Plan Your Procedure
Procedure Recovery Location

In-Patient
Contact Us
Reconstruction of the Face
Take the first step towards correcting the shape of your child's skull at Jeffrey LaGrasso M.D. Our staff is always here to listen to any of your concerns before and after the procedure to ensure the smoothest possible experience. Contact us today to schedule your consultation with Dr. LaGrasso at our facility in Miami, FL.
Related Procedures