Overly large ears, a condition called macrotia, can be treated with an innovative plastic surgery called otoplasty. This surgery by our board-certified plastic surgeon, Dr. Jeffrey LaGrasso, is a safe and effective remedy the shape, size, position, or proportion of the ear(s) in patients 5-years-of-age and older. No matter if the defect is present at birth or if the patient has had a trauma to the ear, Dr. LaGrasso's meticulous skill with ear surgery will reform misshapen ears to a normal, symmetrical appearance regardless if the defect is hereditary, or occurs as a result from childbirth, or traumatic injury.
The most common correction is among children to reshape 'cup ears' (ears that appears large and protruding) or 'hidden ears' (those that are underdeveloped and appear flattened to the skull). The surgery reshapes the ear cartilage with splints in the cases of younger children. This surgery is recommended for children before the start of elementary school to avoid emotional distress that teasing can cause from a visible physical deformity. Other common corrections involve:
Other common corrections are:
Overly large ears
Protruding ears on one or both sides
Adult dissatisfaction with a previous ear surgeon (requesting a revision otoplasty)
During a private consultation in his Miami, FL office, Dr. LaGrasso will discuss with you in detail what can realistically done with plastic surgery to achieve you or your child's aesthetic goals. Please call and schedule a consultation today.
Reviews
"The best doctor ever - loved the work he did - I did my bbl with dr Jeffrey and my breast augmentation, I don't even know where to start I would just say thank you dr for being so amazing, he made me feel so comfortable for surgery very knowledgeable of everything I would ask polite, he was in no hurry kept asking me if I had any questions, and his bless his hands not only do I look amazing but omg I had no pain whatsoever for both of my surgeries I didn't have to take pain killers at all for fat transfer the only thing that hurt me as the massage at first which is normal but I was amazed how I had zero pain after my breast augmentation hands down best dr that my cosmetics will ever have."
- A. /
RealSelf /
Mar 05, 2021
"Going In! I Have Surgery on Monday. - After 4 years of considering, and planning... I'm finally scheduled for this Monday with Doctor Jeffrey Lagrass. I'm very nervous and excited. I'm doing this alone and will be staying at a recovery home. I just got divorced a few months ago and now jumping into this. Not sure if it's too soon after a divorce but I really want this. I feel I'll gain all my confidence back."
- A. /
RealSelf /
Jan 16, 2021
"Amazing! Dr. Jeffrey is the greatest - I had a mommy makeover a little over 2 months ago and I loved every bit of it. My Coordinator Rosa was the best, truly the best. Dr. Jeffrey is the greatest, the best doctor. I had Lipo on 12 areas, Lipo on my arms, tummy tuck, breast lift (no implants) and bbl. I had no pain at all, ever. I felt like I had been to the gym for the first time ever (sore) but no pain. I would do it a million times over if I had to."
- H. /
RealSelf /
Jan 07, 2021
"Excelente Doctor Amo Mis Resultados - Es un excelente doctor me encantaron mis resultados yo me abia echo lipo transferencia con otro doctor acá en Arizona y tuve q ir con Jefrey a q me arreglara y el desastre q me abian echo y me dejo perfecta amo mi doctor"
- Y. /
RealSelf /
Aug 24, 2020
"He Takes the Time with the Patient - He takes the time to explain everything before the surgery and I will update my review a soon I see the results - my surgery was 7/17 - he was attentive like after he left the room I feel relaxed- in the beginning i was scared - he ask me like 3 times no more questions? And I was like No thanks - Im just ready for the surgery AND EVEN I SEE HIM AT THE LAST MINUTE BEFORE THEY DO THE ANESTHESIA. How cool -"
- V. /
RealSelf /
Jul 18, 2020
Previous
Next
What Are the Benefits of Ear Surgery?
If you're displeased by the size or shape of your ears, a custom ear surgery in Miami, FL at Jeffrey LaGrasso M.D. might help you or your child reach a higher level of self-confidence with advantages like:
Targeting a broad assortment of ear issues
Scaling down the prominence of overly big ears
Moving ears that jut out to lay more evenly against the head
Addressing damage from a serious injury
Fixing congenital ear malformations
Improving self-assurance
Achieving more natural-looking ears
Ear surgery is typically harmless and effective
Can be carried out on people as young as 5 — 7
Who is a candidate for Ear Surgery?
As a highly individualized procedure, you should have otoplasty for yourself, and not to fulfill someone else's desires, or to try to fit any sort of ideal image.
Children
Are at least 5-years-of-age or older
Healthy, without a life-threatening illness
Do not suffer from untreated, chronic ear infections
Is able to cooperate and follow instructions well
Able to communicate their feelings well
Do not voice an objection to surgery when it is discussed with surgeon and parents
Teens & Adults
Healthy, without a life-threatening illness
Do not have an illness or medical condition that impairs healing
Non-smokers
Have a positive outlook on the surgery, and have specific aesthetic goals in mind for ear surgery
How is ear surgery performed?
In the cases of protruding ears, the cartilages are reformed and sometimes supported by splints. Soft tissues may also be trimmed away. The incisions are made behind the ear to reveal the ear's confines. The ears will be repositioned by tightening the skin and then sutured. In cases of hidden ears, when cartilages are not fully developed, manipulations may include reshaping the cartilages by pulling or repositioning while splints are placed as supports. Sometimes, tissue grafting is also necessary to render volume.
What happens after ear surgery?
Otoplasties are performed with general anesthesia in an accredited surgical facility. It takes 1 – 2 hours to complete, and the patient will be sent home for recovery. The ear will be bandaged to keep the new position and shape in place. This also helps so that children cannot touch or play with their ears, which may complicate healing. Activities must be limited, especially within the first week. Scars will remain hidden behind the ears or within the natural folds if the incisions are made in front of the ear.
Ear surgery may also involve a torn earlobe. This can occur with heavy earrings or through other trauma. The surgical repair of a torn earlobe is generally straightforward. The skin cleft between the two sides of the tear is removed, and using either a skin graft or donated cartilage, a new lobe is reconstructed. Sutures are used that are placed in both the front and back of the ear and will remain intact for several weeks. Several post-operative visits may be required so that the sutures can be removed in several phases to ensure the lobe is strong and aesthetically appealing.
How long will my results last?
The ears typically mature faster than any other part of the body, therefore, at an appropriate age and time when surgical adjustments are made, the results are generally long lasting. Even as the body changes due to age and gravity, the changes to the ear will be minimal and a secondary otoplasty is usually not needed.
When should you get ear surgery?
On average, 5 – 6 year olds are ideal candidates for otoplasty as the ear will be already developed and the cartilage and tissues will still be soft, making it easy to reshape. This age is also recommended as it is a time before any schooling, which helps to avoid teasing.
Should I get surgery on One Or Both Ears?
Usually, the condition is symmetrical to both ears. The final shape that the surgery will aim for will depend on the initial structure of the ear, and how cartilages are placed. If the procedure is only for one ear, the shape will be patterned after the normally formed ear.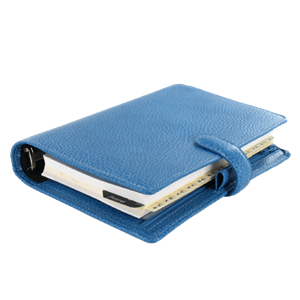 Plan Your Procedure
Procedure Recovery Location

Out-Patient
Contact Us
While the ears are small, the wrong size, shape, or position can make a significant difference in your appearance. Ear surgery (otoplasty) may help your child avoid getting teased by classmates or help you if you've always felt uncomfortable about your ears. Call Jeffrey LaGrasso M.D. in Miami, FL, to schedule a consultation with our team and get more information about cosmetic ear reshaping surgery. Dr. LaGrasso looks forward to helping you gain a look you will be proud of, as well as the confidence to flaunt it.
Related Procedures