How Does Vaser Hi Def Lipo Stand Out From Other Body Sculpting Procedures?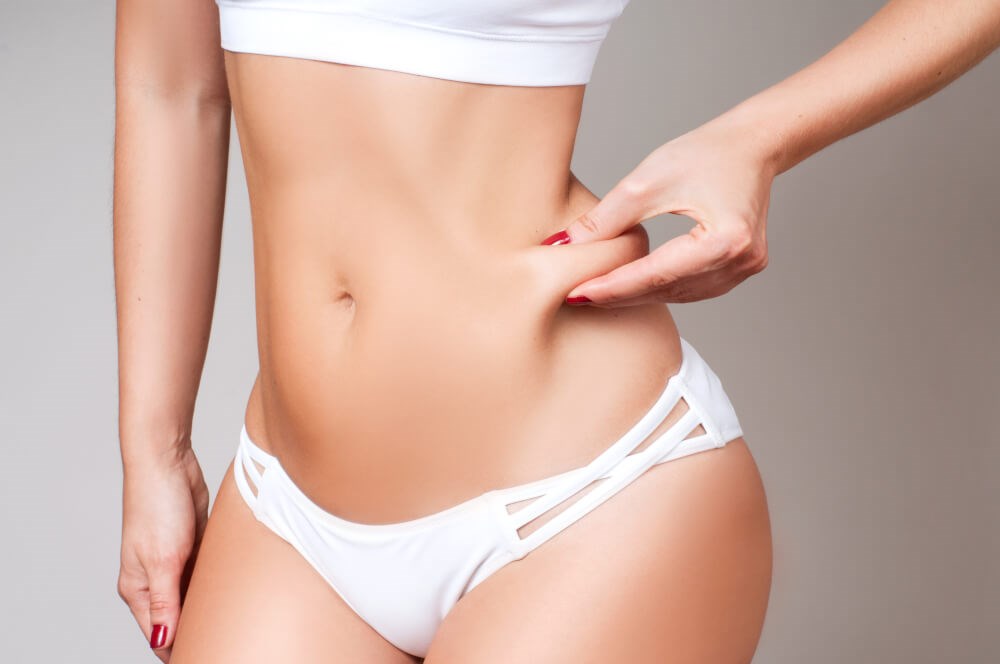 Are you struggling with stubborn fat in certain areas of your body? This is a common problem, even for people who eat well and work out. Liposuction is the most popular cosmetic procedure worldwide as more people look to improve their looks.
There is a more modern way that can help you look more athletic and enhance the visibility of your lean muscles. Vaser hi def lipo is a minimally invasive liposuction method that allows you to walk in and out the same day of your surgery.
If you're considering any form of body enhancement it's essential that you know what to expect. Keep reading, as this article explains what vaser hi def lipo is and how it's better than other body sculpting procedures.
What is Vaser Hi Def Lipo and How is it Different From Regular Lipo?
The days of basic liposuction have come to pass. Vaser hi def lipo is a more advanced form of the regular lipo procedure that targets specific areas to sculpt your body.
The body sculpting takes place in both the deeper layer of fat and the superficial layer. Areas such as the abs, pecs, lats, and obliques are chiseled to get a more perfect look. This type of procedure is ideal for enhancing the visibility of lean muscles.
Another unique feature of vaser lipo is that it will not damage any of your body tissues, and it will not require a general anesthetic. With this new-age procedure, you can walk in, be treated, and walk out the same day.
Like most plastic surgeries, there is a minimal risk of scarring, discomfort, bruising, and bleeding. It even stimulates collagen production. This means you will achieve tighter, rejuvenated skin, something we could all use.
The Best Areas To Get Vaser Hi Def Sculpting
Has spending hours at the gym become a hobby for you? Yet certain areas of your body are not shaping the way you want them to? If so, vaser lipo will give you the "hi-definition" look you desire.
Areas such as the abdomen, arms, waist, and chest are targeted for fat removals. The flanks, thighs, back, and buttocks are also some of the most successful areas for vaser lipo.
For men, especially, the chest is an ideal area to get vaser hi def lipo. More and more men are getting liposuction as they realize it's a great way to get that Adonis-like physique.
Each of these areas can benefit from fat removal while leaving a thin layer of fat to highlight and define a more athletic appearance.
The Surgical Technique
The vaser lipo surgical technique is a simple outpatient procedure that you can recover from in very little time. 
There will not be any pain during the procedure due to the anesthesia. However, there may be slight pain after the procedure once the healing process takes place. 
First, an anesthetic is administered to the area that will be treated. This will numb the site, as well as shrink the blood vessels to minimize bruising.
Next, an approximate 3-millimeter vaser probe is inserted into the fat. Since the probe is very small, the incision area will be tiny as well.
Then, ultrasonic waves are emitted through the probe and into the fat. What this does is break up deposits of fat and basically liquify them.
Finally, your plastic surgeon will sculpt the muscular anatomy through a suction process. As mentioned earlier, this highly targeted procedure does not damage the surrounding tissue, only the fat.
What Happens After Surgery - Are Results Immediate?
After surgery, the doctor will bandage your incisions to ensure a safer recovery. You will then be given time to recuperate in your surgeon's recovery room. Keep in mind that vaser lipo recovery is much shorter and less painful compared to regular lipo recovery.
Since everyone's body heals differently, immediate results will vary. But you will notice that you are smaller. After the bruising and swelling go down, the definition that you desired will begin to appear. Sometimes this takes a few weeks.
Once you are well into the healing process, you will notice well-defined muscles and stronger looking chiseled areas. Your treatment areas should remain sculpted in appearance as long as you maintain a consistent weight. 
Thoughts Prior To the Procedure
Before getting surgery, here are some things you should consider:
First, what makes you a good candidate for vaser lipo? Some of the best candidates mostly have a healthy, fairly active lifestyle. If you are close to your goal weight and just need a bit of extra help, vaser may be for you. 
The surgery will help add definition to a particular part of the body. Consistent exercise will also help even if you are struggling to lose the stubborn areas of fat. 
On the other hand, you may have excess skin issues such as loose skin around the abdomen. This is common after pregnancy. In that case, a tummy tuck or abdominoplasty may be a better fit for you.
If you are unsure, book a consultation with your surgeon and allow him to be a guide for you.
However, before you choose a surgeon, look for vaser lipo reviews to see the feedback that patients have given on their work. Seeing the results of other patients can give you a better sense of going through with the surgery. 
Other Procedures
There are a few other procedures that can complement and enhance your results. When you get a consultation, you can also inquire about cellulite reduction.
For example, VaserSmooth cellulite reduction treatment can be done at the same time as vaser lipo.
You can also ask your surgeon to recommend other procedures that fit your circumstance. This way you will be able to do all of them at once.
Get Started On Your New Body Today
Hopefully, you have reached a better understanding of vaser hi def lipo and its benefits. If you're ready to get started on sculpting your new body today you can contact us now. Our patient advisors can help you schedule a consultation.
There are other procedures offered that you can inquire about as well. These include a tummy tuck, fat transfer, regular liposuction or a lower body lift. Regardless of which one you choose, certified surgeon Dr. Jeffrey LaGrasso can help.