What is breast reduction?
Every year, thousands of women undergo successful breast reduction surgery in Miami, FL with our board-certified plastic surgeon, Dr. Jeffrey LaGrasso, experience no major problems after their surgery, and are extremely pleased with the results. Reduction mammoplasty alleviates the physical symptoms caused by excessively heavy breasts, and may improve the shape and symmetry of the breasts. Following breast reduction, your breasts will be more proportional to the rest of your body, and clothes will fit you better.
During a completely private consultation, you will be asked about your desired breast size, as well as anything else about your breasts that you would like to see improved. This will help Dr. LaGrasso understand your expectations, and determine whether they realistically can be achieved.
What are the benefits of a breast reduction?
Dr. LaGrasso often hears patients complain about heavy, asymmetric breasts along with complaints from patients who are dissatisfied with the look and/or feel of their implants. If you have considered getting a breast reduction, do not forget to think through the following benefits this procedure offers:
Even, symmetric breasts that sit where you want
Disposal of unwanted or harmful previous implants
Clothes that fit better and hang nicely on your body
Activities and sports are more easily accomplished
Breast Reduction Reviews
"47 Years Old Mother of 3 - Miami, FL - I had my Tummy Tuck and full back lipo with Lagrasso and very satisfied with my results so far. He's very professional and very easy to talk to. I would definitely recommend him. - - My tt and full back lipo is on July 24th. 2014 with Dr Jeffrey Lagrasso. I'm anxious, nervous, and scared. I've did a breast reduction 19 years ago. I didn't feel nervous or scared I didn't even take any pain medications. But I have a feeling that I'm going to need them for this procedure. Has anyone one done these 2 procedures and what can I expect? I'm a petit per on 4 ft 11.5 inches tall 130 lbs I spin 4 times a week ."
- L. /
RealSelf /
Jul 18, 2014
"It is a great plastic surgeon, thank you very much the professionalism with which my mother operated a breast reduction wonderful stay and very pleased, you are the best thanks."
- Y.P. /
Facebook /
Dec 29, 2015
"The best doctor ever - loved the work he did - I did my bbl with dr Jeffrey and my breast augmentation, I don't even know where to start I would just say thank you dr for being so amazing, he made me feel so comfortable for surgery very knowledgeable of everything I would ask polite, he was in no hurry kept asking me if I had any questions, and his bless his hands not only do I look amazing but omg I had no pain whatsoever for both of my surgeries I didn't have to take pain killers at all for fat transfer the only thing that hurt me as the massage at first which is normal but I was amazed how I had zero pain after my breast augmentation hands down best dr that my cosmetics will ever have."
- A. /
RealSelf /
Mar 05, 2021
Previous
Next
Who is a candidate for Breast Reduction?
You may be a good candidate for breast reduction if you have 1 or more of the following conditions:
Breasts that are too large in proportion to your body frame
Heavy, pendulous breasts with nipples and areolas that point downward
Asymmetrical breast (the breasts are not equal in size)
Back, neck, or shoulder pain caused by the weight of your breasts
Skin irritation beneath your breasts
Indentations in your shoulders from tight bra straps
Restriction of physical activity due to the size and weight of your breasts
Dissatisfaction or self-consciousness about the largeness of your breasts
Breast reduction can be performed at any age, but plastic surgeons usually recommend waiting until breast development has stopped. Childbirth and breast-feeding may have significant and unpredictable effects on the size and shape of your breasts. Nevertheless, many women decide to undergo breast reduction before having children, and feel that they can address any subsequent changes later. If you plan to breast-feed in the future, you should discuss this with Dr. LaGrasso.
How is breast reduction performed?
It is important to find a highly skilled surgeon who has experience with this procedure. It is important to maintain a good blood supply to the nipple areola complex as there is risk of discoloration and loss of sensation when blood flow is restricted. Liposuction is also implemented to remove the excess fat while the loose skin will be excised and tightened to form the newly shaped breasts. This procedure is also implemented as a way to correct an issue of breast asymmetry.
The most common incision for breast reduction is what they call "the anchor" or a vertical T. With this kind of approach, the incision is made around the areola, extends vertically down to the breast crease, and then is followed by another horizontal incision along the direction of the fold. The areola will be repositioned once the breasts have been resized and recurved. A lift will also be done so that the breasts will be placed higher on the chest.
WHAT HAPPENS DURING AND AFTER BREAST reduction
Breast reduction is always done in an accredited surgical center under general anesthesia as an outpatient procedure. The surgery usually takes about 2 – 4 hours. For the first several weeks, the surgeon will recommend the use of a compression bra to protect the breasts. Patients may go back to work within 7 – 10 days and may resume physical activities (such as exercise) between 6 – 8 weeks post-operative. Results following a breast reduction are usually visible immediately after the surgery. Nipple sensitivity will gradually return within the first year.
How long will my Results Last?
Breast reduction is a long-term solution for patients who are affected with excessively large breasts. In cases where there is significant weight gain, the results may be compromised just like any cosmetic procedure that modifies body shape. Natural aging and gravity will take their toll over time and will still affect the breasts with or without the reduction. It is important to maintain a good health routine so that the enhancement lasts for a long time.
Will you change the size of my Areola?
For women with larger breasts, the areola is also excessively large. In a breast reduction surgery, an areola reduction is also considered. As an incision is made surrounding the areola, the excess skin will also be trimmed so that it is proportional to the breasts' new shape.
How Much will you reduce my breasts?
This varies depending on the doctor's initial evaluation and the patient's preference. Often, the reduction results in a cup or two smaller from the original breast size.
Are There Risks to breast reduction surgery?
Fortunately, significant complications from breast reduction are infrequent. Every year, many thousands of women undergo successful breast reduction surgery in Miami, FL, experience no major problems, and are pleased with the results. Anyone considering surgery, however, should be aware of both the benefits and the risks.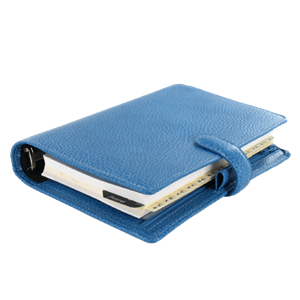 Plan Your Procedure
Procedure Recovery Location

Out-Patient
Contact Us
Reduce Your Bust and Improve Your Life
With cosmetic breast reduction, Dr. LaGrasso has helped many women reclaim a more active and fuller life. During a consultation at Jeffrey LaGrasso, M.D., Dr. LaGrasso will go over all the steps to reach your aesthetic desires and create a customized surgical plan to fit your goals. There is no need to continue simply accepting the lack of confidence or discomfort that sometimes accompanies large breasts. We invite you to call our practice in Miami, FL to discover more about breast reduction surgery.
Related Procedures
Related Posts