Even with planning and execution of a breast implant surgery or breast reconstruction, changes in the breasts can and do occur. You may be considering a follow-up revision surgery, which can be implant-related or caused from natural deviations in the breast tissue and skin because of advancing age, fluctuations in weight, and the effects of pregnancy and breast-feeding. Our Miami, FL board-certified plastic surgeon, Dr. LaGrasso's goal for a first time breast implant surgery is to help the patient achieve their goals by choosing not only the right implant, but also the proper surgical procedure to avoid future complications. He understands there are also situations where a revision is warranted.
The more common reasons for seeking revision breast surgery are implant deflation, a desire to change implant (size or type), capsular contracture, implant position, double-bubble deformity, or a combination issues. Dr. LaGrasso is highly experienced in breast revision procedures, and his surgical skills were refined through his extensive training and experience. He is a world-renown plastic surgeon, who is board certified by the American Board of Plastic Surgery. These elective procedures and your experience and safety are the most important factor to consider. We invite you to call and schedule a consultation.
Breast REvision Candidates
You may be a candidate for breast revision surgery if you have one or more of the following conditions:
Loss of saline implant volume – implant deflation
X-ray (MRI) suggesting a silicone implant with a shell leak
If you desire to change implant/breast size
Tightening of the scar tissue around the implant (capsular contracture)
Breast implants that have shifted in position
If your breast tissue has changed in shape or volume from skin stretch or weight loss/gain
Reviews
"I loved him, he is a great doctor and very professional"
- A.V. /
Healthgrades /
Nov 07, 2019
"el mejor cirujano plástico el mejor The best plastic surgeon the best"
- Y.C. /
Facebook /
Oct 21, 2019
"Buenos días , muy feliz estoy de mi operación !!, muy satisfecha con su trabajo y todo su equipo de trabajo !!!, es verdad y sin duda alguna es un escultor !!, el rey de la cirugía !!, gracias DR lagrasso !!, desde aquí de New Jersey"
- K. /
Healthgrades /
Aug 28, 2019
"My respects to Dr Jeffrey LaGrasso.My results are more than me and my family could ever imagine. Im forever grateful. Its been five months since my Belt Tummy Tuck Body Lift surgery and i feel amazing.I had a nice recovery and my body keeps looking better and better.My scar its very nice and i love how well it goes with my body shape. I receive compliments from friends,family,acquaintances,even people i don't know from places I regularly visited before.Everyone including me it's impress with my body transformation."
- S.M. /
Yelp /
Aug 15, 2019
"My respects to Dr Jeffrey LaGrasso.My results are more than me and my family could ever imagine. Im forever grateful. Its been five months since my Belt Tummy Tuck Body Lift surgery and i feel..."
- S.M. /
Yahoo /
Aug 15, 2019
Previous
Next
Reasons for Revision Surgery
Breast revision corrects circumstances in regard to breast implants. The surgery focuses on removal, replacement, or making a switch from saline to silicone-based implants. Listed below are the most common cases where a patient may be a candidate for this treatment.
Individuals who wish to undergo breast augmentation do so to increase breast size primarily for aesthetics. However, after breast augmentation, some women may be dissatisfied with their results and opt to revert back to their normal breast size. Others may want to remove their implants because of health concerns or other personal reasons. Breast revision surgery is a process where the implant is removed and the skin over the breast is tightened to make sure the breast sits in a natural position and looks normal.
Despite the guarantee that implants are safe and leakages are rare, there are cases when a shell breaks down. If it is filled with saline, the solution will be absorbed by the body, and there will be a noticeable deflation of the breast. In the case of silicone implants, the gel will settle where it is originally placed and the only way to verify it ruptured is with an MRI because the gel doesn't deflate. This is also the reason why a patient with silicone implants must undergo routine MRI scans.
The tissues surrounding the implant may develop scars over time, which creates a capsular contracture. The scar tissue tightens around the implant, which causes the implant to be displaced. The patient will feel severe hardening of the breast, which can be a discomfort. This is corrected by a capsulectomy in which the scar tissue is surgically removed. Based on statistics, there are more occurrences of contracture with saline implants compared to silicone-based ones.
A noticeable rippling can sometimes be seen underneath or on the side of the breast. This is generally more common among patients who have very low tissue volume and who are thin. Although not really a complication, the unnatural wrinkling may cause discomfort and an unsightly appearance. Rippling is most common with saline implants.
When an implant moves out of the intended pocket, it may cause the appearance of a double breast where a significant crease is noticeable. Implants not properly placed may drop and extend past the breast's crease or rise, forming an odd volume on top of the breast. Sometimes implants are displaced by severe capsular contracture or a tightening scar tissue. Patients who experience this will go ahead with a revision surgery as this condition is usually noticeable when wearing tight-fitting clothes.
Breast implants vary in size, texture, shape and base. Some patients may be unhappy with how the breast looks and may consider a revision surgery to improve the appearance according to preference. It may be another size increase or a switch from a rounded implant to a more natural looking teardrop shape. Some patients also later realize that they'd rather have silicone instead of saline. All preferences will be considered to modify the augmented breast.
Revision surgery is tailored according to the cosmetic issue the patient is addressing. With this treatment, a major correction is done to the augmented breast in conjunction to scar tissue removal, if applicable, or a breast lift if there is sagging. There are instances when a strattice (a tissue matrix device) will be needed to act as an internal underwire if additional support is required. Ultimately, the correction aims to fix the issue that's the source of the patient's dissatisfaction.
Breast revision surgery is performed with general anesthesia in an accredited surgical facility. The patient may be sent home after treatment depending on the severity of the case. It is recommended to have someone who can drive the patient home and who can provide support within 48 hours. Patients can resume to their normal routine on the second week. It will take a few more months for the effects of the revision to become noticeable and the breast to develop a natural feel and look.
Many women are not good candidates for a breast augmentation alone at the time of their first implant surgery, and should have undergone a breast lift alone or with an implant. A common example of this is a patient who has breast laxity, a sagginess after having had children, losing weight, or aging. Every patient is an individual case, and should be evaluated and treated as such.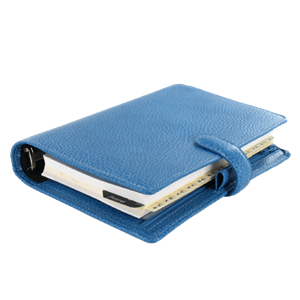 Plan Your Procedure
Procedure Recovery Location

Out-Patient
Contact Us
Related Procedures