Even with planning and execution of a breast implant surgery or breast reconstruction, changes in the breasts can and do occur. You may be considering a follow-up revision surgery, which can be implant-related or caused from natural deviations in the breast tissue and skin because of advancing age, fluctuations in weight, and the effects of pregnancy and breast-feeding. Our Miami, FL board-certified plastic surgeon, Dr. LaGrasso's goal for a first time breast implant surgery is to help the patient achieve their goals by choosing not only the right implant, but also the proper surgical procedure to avoid future complications. He understands there are also situations where a revision is warranted.
The more common reasons for seeking revision breast surgery are implant deflation, a desire to change implant (size or type), capsular contracture, implant position, double-bubble deformity, or a combination issues. Dr. LaGrasso is highly experienced in breast revision procedures, and his surgical skills were refined through his extensive training and experience. He is a world-renown plastic surgeon, who is board certified by the American Board of Plastic Surgery. These elective procedures and your experience and safety are the most important factor to consider. We invite you to call and schedule a consultation.
There many reasons patients select breast revision procedures at Jeffrey LaGrasso M.D.. If you want to change the size of the implants or take care of concerns from a proir procedure, breast revision surgery can help you reach the appearance you want with several wonderful benefits, including:
Changes implant volume
Improves breast size and feel
Removes unwanted implants for a simplified appearance
Removes damaged or deflated implants
Reviews
"The best doctor ever - loved the work he did - I did my bbl with dr Jeffrey and my breast augmentation, I don't even know where to start I would just say thank you dr for being so amazing, he made me feel so comfortable for surgery very knowledgeable of everything I would ask polite, he was in no hurry kept asking me if I had any questions, and his bless his hands not only do I look amazing but omg I had no pain whatsoever for both of my surgeries I didn't have to take pain killers at all for fat transfer the only thing that hurt me as the massage at first which is normal but I was amazed how I had zero pain after my breast augmentation hands down best dr that my cosmetics will ever have."
- A. /
RealSelf /
Mar 05, 2021
"Going In! I Have Surgery on Monday. - After 4 years of considering, and planning... I'm finally scheduled for this Monday with Doctor Jeffrey Lagrass. I'm very nervous and excited. I'm doing this alone and will be staying at a recovery home. I just got divorced a few months ago and now jumping into this. Not sure if it's too soon after a divorce but I really want this. I feel I'll gain all my confidence back."
- A. /
RealSelf /
Jan 16, 2021
"Amazing! Dr. Jeffrey is the greatest - I had a mommy makeover a little over 2 months ago and I loved every bit of it. My Coordinator Rosa was the best, truly the best. Dr. Jeffrey is the greatest, the best doctor. I had Lipo on 12 areas, Lipo on my arms, tummy tuck, breast lift (no implants) and bbl. I had no pain at all, ever. I felt like I had been to the gym for the first time ever (sore) but no pain. I would do it a million times over if I had to."
- H. /
RealSelf /
Jan 07, 2021
"Excelente Doctor Amo Mis Resultados - Es un excelente doctor me encantaron mis resultados yo me abia echo lipo transferencia con otro doctor acá en Arizona y tuve q ir con Jefrey a q me arreglara y el desastre q me abian echo y me dejo perfecta amo mi doctor"
- Y. /
RealSelf /
Aug 24, 2020
"He Takes the Time with the Patient - He takes the time to explain everything before the surgery and I will update my review a soon I see the results - my surgery was 7/17 - he was attentive like after he left the room I feel relaxed- in the beginning i was scared - he ask me like 3 times no more questions? And I was like No thanks - Im just ready for the surgery AND EVEN I SEE HIM AT THE LAST MINUTE BEFORE THEY DO THE ANESTHESIA. How cool -"
- V. /
RealSelf /
Jul 18, 2020
Previous
Next
Who is a candidate for Breast REvision?
You may be a candidate for breast revision surgery if you have one or more of the following conditions:
Loss of saline implant volume – implant deflation
X-ray (MRI) suggesting a silicone implant with a shell leak
If you desire to change implant/breast size
Tightening of the scar tissue around the implant (capsular contracture)
Breast implants that have shifted in position
If your breast tissue has changed in shape or volume from skin stretch or weight loss/gain
Reasons for Revision Surgery
Breast revision corrects circumstances in regard to breast implants. The surgery focuses on removal, replacement, or making a switch from saline to silicone-based implants. Listed below are the most common cases where a patient may be a candidate for this treatment.
Individuals who wish to undergo breast augmentation do so to increase breast size primarily for aesthetics. However, after breast augmentation, some women may be dissatisfied with their results and opt to revert back to their normal breast size. Others may want to remove their implants because of health concerns or other personal reasons. Breast revision surgery is a process where the implant is removed and the skin over the breast is tightened to make sure the breast sits in a natural position and looks normal.
Despite the guarantee that implants are safe and leakages are rare, there are cases when a shell breaks down. If it is filled with saline, the solution will be absorbed by the body, and there will be a noticeable deflation of the breast. In the case of silicone implants, the gel will settle where it is originally placed and the only way to verify it ruptured is with an MRI because the gel doesn't deflate. This is also the reason why a patient with silicone implants must undergo routine MRI scans.
The tissues surrounding the implant may develop scars over time, which creates a capsular contracture. The scar tissue tightens around the implant, which causes the implant to be displaced. The patient will feel severe hardening of the breast, which can be a discomfort. This is corrected by a capsulectomy in which the scar tissue is surgically removed. Based on statistics, there are more occurrences of contracture with saline implants compared to silicone-based ones.
A noticeable rippling can sometimes be seen underneath or on the side of the breast. This is generally more common among patients who have very low tissue volume and who are thin. Although not really a complication, the unnatural wrinkling may cause discomfort and an unsightly appearance. Rippling is most common with saline implants.
When an implant moves out of the intended pocket, it may cause the appearance of a double breast where a significant crease is noticeable. Implants not properly placed may drop and extend past the breast's crease or rise, forming an odd volume on top of the breast. Sometimes implants are displaced by severe capsular contracture or a tightening scar tissue. Patients who experience this will go ahead with a revision surgery as this condition is usually noticeable when wearing tight-fitting clothes.
Breast implants vary in size, texture, shape and base. Some patients may be unhappy with how the breast looks and may consider a revision surgery to improve the appearance according to preference. It may be another size increase or a switch from a rounded implant to a more natural looking teardrop shape. Some patients also later realize that they'd rather have silicone instead of saline. All preferences will be considered to modify the augmented breast.
Revision surgery is tailored according to the cosmetic issue the patient is addressing. With this treatment, a major correction is done to the augmented breast in conjunction to scar tissue removal, if applicable, or a breast lift if there is sagging. There are instances when a strattice (a tissue matrix device) will be needed to act as an internal underwire if additional support is required. Ultimately, the correction aims to fix the issue that's the source of the patient's dissatisfaction.
WHAT CAN I EXPECT DURING/AFTER SURGERY?
Breast revision surgery is performed with general anesthesia in an accredited surgical facility. The patient may be sent home after treatment depending on the severity of the case. It is recommended to have someone who can drive the patient home and who can provide support within 48 hours. Patients can resume to their normal routine on the second week. It will take a few more months for the effects of the revision to become noticeable and the breast to develop a natural feel and look.
Many women are not good candidates for a breast augmentation alone at the time of their first implant surgery, and should have undergone a breast lift alone or with an implant. A common example of this is a patient who has breast laxity, a sagginess after having had children, losing weight, or aging. Every patient is an individual case, and should be evaluated and treated as such.
What if Dr. LaGrasso wasn't my original surgeon?
Dr. LaGrasso can perform your breast revision surgery even if he wasn't the surgeon who did your original breast augmentation. Breast revision surgery is sometimes more complex than augmentation surgery, especially if you want dramatic changes or have problems, so it's better to select a surgeon like Dr. LaGrasso with advanced training and breast surgery experience. Dr. LaGrasso also encourages his patients to return to Jeffrey LaGrasso, M.D., for revision surgery after their original implant surgery if they notice a problem or want new implants.
What about loose skin?
If you are having your implants removed or are changing to smaller-size implants, you may need to have excess skin removed during your surgery. After listening to your goals and evaluating your current implants, Dr. LaGrasso can discuss the need for a breast lift to remove loose skin. If you lose significant weight, get pregnant, or breastfeed after augmentation surgery, a breast revision with a lift can give you better results.
Will there be new scars?
If possible, Dr. LaGrasso will make incisions for breast revision surgery in the original augmentation incisions. However, if this isn't possible, he will place the new incisions where they will be less visible. Revision surgery typically uses a transaxillary incision (through the armpit), a periareolar incision (on the lower border of the areola), an inframammary incision (under the breast fold), or a TUBA incision (through the belly button). Dr. LaGrasso or a member of his team will explain scar care instructions so your new incisions heal properly and blend into your skin.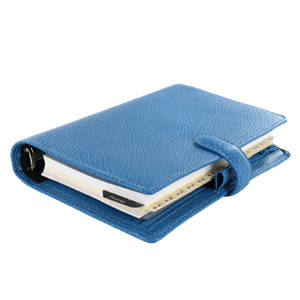 Plan Your Procedure
Procedure Recovery Location

Out-Patient
Contact Us
Revision surgery for breast implants is a specialized treatment tailored to your aesthetic goals by Dr. LaGrasso. If you notice a visible defect with your breast implants or want a different result, we welcome you to contact our Miami, FL office to make your appointment at Jeffrey LaGrasso M.D. There are many factors to consider before considering this procedure. Dr. LaGrasso will perform a complete physical assessment, create your revision treatment plan, and discuss realistic expectations before you choose to get the surgery.
Related Procedures