Am I A Candidate for Tummy Tuck Surgery?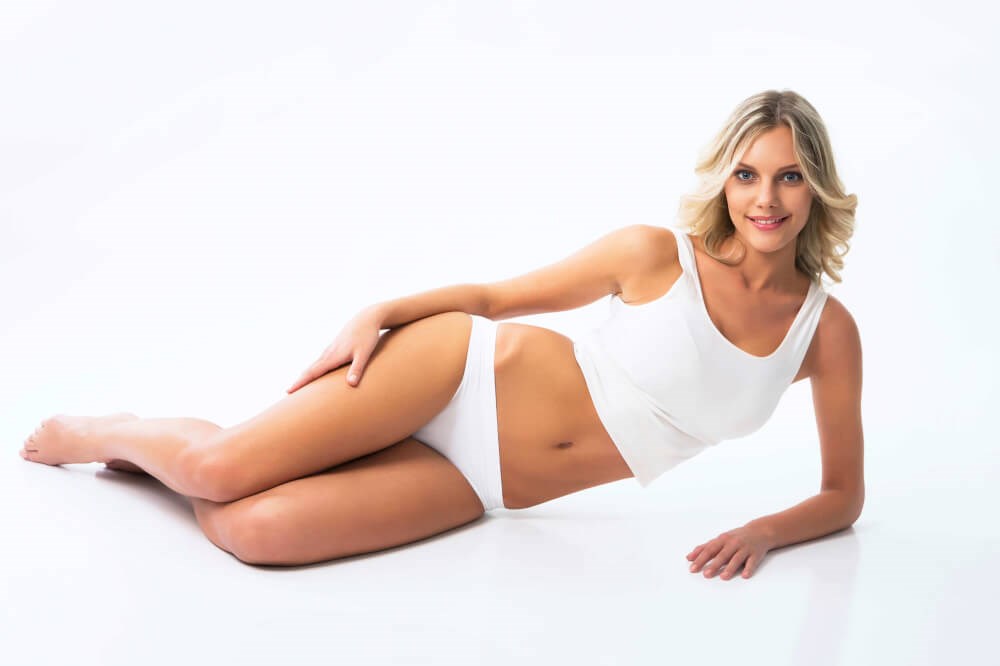 Have you lost weight, but still find that you have loose, wrinkled skin in your abdomen? This is a common result of weight loss or weight fluctuations and is something that generally cannot be corrected without cosmetic surgery. Tummy tucks can help you remove that skin and improve your shape. Millions of people--both men and women--get tummy tucks every year to improve their shape and life, and you can too! 
Tummy tuck surgery, or abdominoplasty, is a surgery that removes unnecessary fat and skin from your lower and middle stomach, making your skin look tighter, healthy, and smooth. If you've lost weight and have sagging skin, you can reward yourself with a tummy tuck and expose your new body without worry. It's important to remember that a tummy tuck is not designed for weight loss, it is a cosmetic body contouring surgery that is aimed at creating a tighter, more toned abdomen. If you have loose skin you wish to remove and if you desire a tighter stomach, you may be a candidate for a variety of tummy tuck procedures. Listed below are the most common ones we offer in our Miami, FL plastic surgery practice:
Mini
A mini tummy tuck is the least invasive of all abdominoplasty surgeries. It generally has a quicker heal time, only one small incision, and it focuses on the lower stomach just under the belly button. Liposuction may or may not be used and the belly button is usually left alone. It's a relatively simple procedure to remove that little pooch that drives you crazy!
Full
A full tummy tuck is a little more invasive and it takes little longer recover. There will be an incision that goes from hip to hip and liposuction is almost always used. The full (or traditional) tummy tuck is reserved for patients who have excess fat that spans the entire lower abdomen. Although it does leave a longer scar, it can be easily hidden under your undergarments. This surgery sometimes requires the belly button to be repositioned, but not always. This form of a tummy tuck gives our patients the most dramatic results and is the most common one performed. 
Extended
Finally, the extended version of the tummy tuck is for those who have lost a significant amount of weight or who have had major weight fluctuations leaving loose skin throughout the entire lower abdomen. The incision is similar to the full tummy tuck, except this one can expand to your back. Similar to a full tummy tuck, liposuction will most likely be used and the belly button will be addressed so that the result looks natural and even.
Am I a good candidate?
Most men and women who are in good health and who do not have any pre-existing medical conditions are generally good candidates for this procedure. In addition, some additional factors that will determine candidacy:
Healthy Weight
Patients considering tummy tuck surgery should be at or near their goal weight. Remember, a tummy tuck is not a solution for weight loss nor is it performed to remove fat. It is a skin removal and skin tightening procedure. If you were pregnant or on a weight loss journey, most of the unwanted weight should be lost by the time you get the surgery. 
It's About The Skin, Not The Fat
While it is true that abdominoplasty surgery does remove a decent amount of subcutaneous fat, this procedure addresses loose skin. The overall purpose of a tummy tuck is to remove wrinkled, excess skin and repair the underlying muscle so that the result is a tighter, more toned appearance. If your skin is healthy and does not have a lot of sage, but instead, pockets of fat are the main issue, liposuction is probably a better solution for you to reach your aesthetic goals. 
Future Pregnancies And Weight Gain
Tummy tuck surgery is best reserved for women who have completed all of their pregnancies and childbirth. In fact, many women view this surgery as a "gift" to themselves after having children due to the bodily changes that come with childbirth, especially in the area of loose skin and a stretched out abdomen. If you have a tummy tuck and then become pregnant, the results from your surgery could be greatly compromised and a possible new surgery would need to be performed later on. 
Do It For You
Make sure that you're confident in yourself before you get a tummy tuck. The only person that the tummy tuck is going to change is yourself, so make sure it's not for anyone else. We'll tell you whether you're at a good weight to get the surgery, but you may have to lose some more weight before you can get it.
Realistic Expectations
Before your surgery, you'll have a consultation where we'll make sure that you're a candidate for surgery and we will discuss what you can expect in terms of results. The majority of men and women who have tummy tuck surgery love their new tight figure. It's important to understand that tummy tucks are not a cure for weight loss and they do not address cellulite. In addition, having a scar after surgery is inevitable, but these do heal nicely and are concealable. Most patients believe the results of having the loose skin removed and a tighter abdominal area are worth the scars. 
Popularity in tummy tucks continues to increase each year. In fact, by the time summer gets here, many individuals are wishing they would have had the surgery over the winter so they could be beach-ready by summer. Regardless of when you choose to have your tummy tuck, having all of the information is important so you can make the best decision for you. Call our Miami, FL plastic surgery office to make an appointment and learn about tummy tuck surgery.