Miami, FL board-certified Plastic Surgeon, Dr. Jeffrey LaGrasso now offers his patients platelet-rich plasma (PRP) injections at his office. Using PRP taken from the patient's own blood (red and white cells plus platelets), it is applied via injection to joints with acute or chronic injuries. The growth factors in the blood are proteins that can help heal injuries more quickly. If you would like to learn more about how Dr. LaGrasso can apply PRP to your joints so that it can help repair an injury or decrease inflammation in your joints, call and schedule a consultation with him at your earliest convenience.
Reviews
"The best doctor ever - loved the work he did - I did my bbl with dr Jeffrey and my breast augmentation, I don't even know where to start I would just say thank you dr for being so amazing, he made me feel so comfortable for surgery very knowledgeable of everything I would ask polite, he was in no hurry kept asking me if I had any questions, and his bless his hands not only do I look amazing but omg I had no pain whatsoever for both of my surgeries I didn't have to take pain killers at all for fat transfer the only thing that hurt me as the massage at first which is normal but I was amazed how I had zero pain after my breast augmentation hands down best dr that my cosmetics will ever have."
- A. /
RealSelf /
Mar 05, 2021
"Going In! I Have Surgery on Monday. - After 4 years of considering, and planning... I'm finally scheduled for this Monday with Doctor Jeffrey Lagrass. I'm very nervous and excited. I'm doing this alone and will be staying at a recovery home. I just got divorced a few months ago and now jumping into this. Not sure if it's too soon after a divorce but I really want this. I feel I'll gain all my confidence back."
- A. /
RealSelf /
Jan 16, 2021
"Amazing! Dr. Jeffrey is the greatest - I had a mommy makeover a little over 2 months ago and I loved every bit of it. My Coordinator Rosa was the best, truly the best. Dr. Jeffrey is the greatest, the best doctor. I had Lipo on 12 areas, Lipo on my arms, tummy tuck, breast lift (no implants) and bbl. I had no pain at all, ever. I felt like I had been to the gym for the first time ever (sore) but no pain. I would do it a million times over if I had to."
- H. /
RealSelf /
Jan 07, 2021
"Excelente Doctor Amo Mis Resultados - Es un excelente doctor me encantaron mis resultados yo me abia echo lipo transferencia con otro doctor acá en Arizona y tuve q ir con Jefrey a q me arreglara y el desastre q me abian echo y me dejo perfecta amo mi doctor"
- Y. /
RealSelf /
Aug 24, 2020
"He Takes the Time with the Patient - He takes the time to explain everything before the surgery and I will update my review a soon I see the results - my surgery was 7/17 - he was attentive like after he left the room I feel relaxed- in the beginning i was scared - he ask me like 3 times no more questions? And I was like No thanks - Im just ready for the surgery AND EVEN I SEE HIM AT THE LAST MINUTE BEFORE THEY DO THE ANESTHESIA. How cool -"
- V. /
RealSelf /
Jul 18, 2020
Previous
Next
What Are the Benefits of PRP Injections?
PRP injections can be used to alleviate chronic and acute pain in the joints. These results can be achieved quickly and in a minimally invasive manner, making it an incredibly easy treatment to fit into even the busiest of schedules. Patients have found it to be an incredibly useful way to restore function to their joints, allowing them to leave a comfortable and painless life.
Am I a Candidate for PRP Injections?
The best candidates for PRP are patients that have tried other medications, physical therapy, surgery, and other methods of recovering from sprains, injuries, and chronic conditions. These patients may want to try PRP to heal the area more quickly and improve their health. If you have pain in your joints and are unhappy with your current form of treatment, it is very likely that you could be a great candidate for PRP injections. The procedure's use of the body's own plasma ensures there are no adverse reactions to the injections.
How Are PRP Injections Performed?
A small amount of blood will be taken from the patient and prepared into a PRP serum through centrifugation, and it will separate the platelets from other blood cells. Once the PRP is made, it can be injected into the site of the injury. This process can take a few hours to complete.
What Can I Expect from PRP Injections?
Patients may have mild redness in the treated area for up to 5 days. Some patients may notice other mild reactions, including burning, tightness, and skin flaking. Patients will be able to resume their normal activities immediately after their treatment, but heavy activity and exercise should be avoided for at least 24 hours.
We use PRP injections in the joints to help with regeneration with the additional concentration of growth factors placed at the site of inflammation or injury.
DO I HAVE TO HAVE SURGERY?
No. We provide PRP for patients even if they have not had surgery on the injured area. Keep in mind, we can also use PRP for patients after they have had surgery on a joint to aid in the healing process.
How much do prp injections cost?
The precise cost of prp injections varies from one patient to another. This is because each injection is specific to the patient's own unique needs and goals. During your consultation, we'll be able to assess your pain and create a treatment plan that is tailored to your unique situation. At this point, we'll have a better idea of the overall cost of the treatment.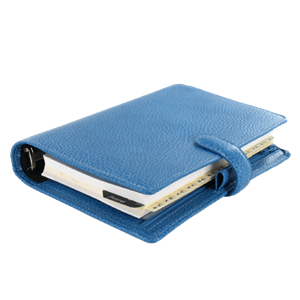 Plan Your Procedure
Procedure Recovery Location

In-Office
Contact Us
Alleviate Your Joint Pain
Thanks to PRP therapy, many of our patients have been able to rid themselves of their pain and go back to living comfortably. If you've been suffering from acute or chronic pain in your joints, this state-of-the-art treatment may be just the thing you need. Contact Jeffrey LaGrasso M.D. in Miami, FL, to schedule your consultation with Dr. LaGrasso today.