At his practice in Miami, FL, board-certified Plastic Surgeon Dr. Jeffrey LaGrasso offers advanced stem cell injections for patients with acute or chronic orthopedic pain in the joints, shoulders, or knees. We can help you manage your pain with therapeutic injections of your own stem cells. Autologous stem cell treatments can be take from one area of your body to heal another inflamed or unhealthy area of your body. The process takes about 3 hours to complete, and you will need a consultation with Dr. LaGrasso to see if you are an ideal candidate. If you would like to learn more about stem cell injections to help with your orthopedic pain, please call and schedule an appointment today.
Reviews
"I loved him, he is a great doctor and very professional"
- A.V. /
Healthgrades /
Nov 07, 2019
"el mejor cirujano plástico el mejor The best plastic surgeon the best"
- Y.C. /
Facebook /
Oct 21, 2019
"Buenos días , muy feliz estoy de mi operación !!, muy satisfecha con su trabajo y todo su equipo de trabajo !!!, es verdad y sin duda alguna es un escultor !!, el rey de la cirugía !!, gracias DR lagrasso !!, desde aquí de New Jersey"
- K. /
Healthgrades /
Aug 28, 2019
"My respects to Dr Jeffrey LaGrasso.My results are more than me and my family could ever imagine. Im forever grateful. Its been five months since my Belt Tummy Tuck Body Lift surgery and i feel amazing.I had a nice recovery and my body keeps looking better and better.My scar its very nice and i love how well it goes with my body shape. I receive compliments from friends,family,acquaintances,even people i don't know from places I regularly visited before.Everyone including me it's impress with my body transformation."
- S.M. /
Yelp /
Aug 15, 2019
"My respects to Dr Jeffrey LaGrasso.My results are more than me and my family could ever imagine. Im forever grateful. Its been five months since my Belt Tummy Tuck Body Lift surgery and i feel..."
- S.M. /
Yahoo /
Aug 15, 2019
Previous
Next
We will begin this treatment by extracting stem cells from your adipose fat tissue or bone marrow aspiration. Dr. LaGrasso and his team of highly-trained medical staff will assist him in completing this treatment that will take about 3 hours. We will perform a mini-liposuction treatment to remove about 120 cc units of fat while you are under a local anesthetic. Then, the we will separate the fat from the stem cells in a centrifuge. Once isolated, the stem cells can be injected back into your body where needed.
If liposuction is not a possible avenue for you to acquire your stem cells, we can also perform a bone marrow aspiration under a local anesthetic to retrieve the cells. This will remove about 60 cc units of bone marrow. Then, the process is the same. The bone marrow will be inserted into a centrifuge to separate the marrow from the stem cells. It is then ready to be injected back into your body.
Keep in mind that you will not feel immediate relief from pain with stem cell injections, however, this can impact the rate at which your body heals or repairs itself from inflammation and/or traumatic injury.
During/After The Treatment
We hope to make your experience as comfortable as possible. You may be sore for a few days after the treatment. However, you should be able to resume activities as normal without limitations. If you experience side effects or think you may have an infection in the injection site, please call our office immediately for assistance.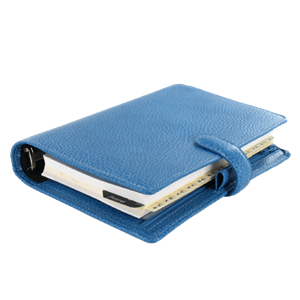 Plan Your Procedure
Procedure Recovery Location

In-Office
Contact Us
The stem cell injection candidates will be adults who have pain or inflammation in their joints, such as the knees, shoulders, elbows, and more. This treatment requires a consultation before treatment can begin. If you think you may be a candidate for stem cell injections, please call and set up a time to discuss all of your options with Dr. LaGrasso.
When Will I Feel A Difference?
Every patient will react to the stem cell injections differently. Keep in mind that it will not be an immediate relief of pain. You may also be additionally sore for several days after the treatment just from the procedure itself as well.
Will You Use My Stem Cells?
Yes. We use the patient's own stem cells in this treatment. This reduces the potential side effects of the therapy. Since we use your stem cells, you will have minimal risks, but may still have some irritation from the injection site and/or risk a possible infection at the site of treatment. We can discuss all the benefits and risks to this treatment at your consultation appointment.